The Pandemic Has Increased The Importance Of Scholarships In 2021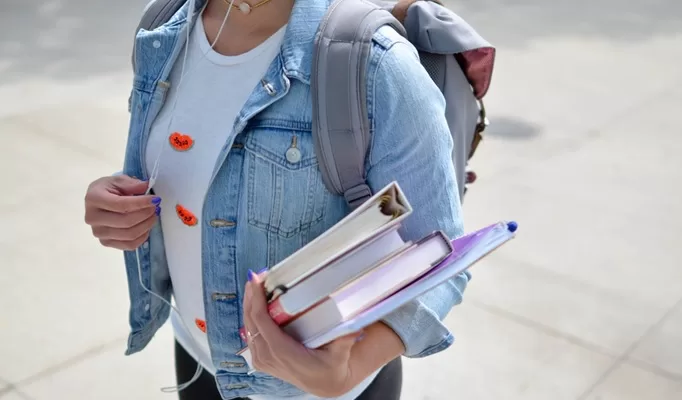 With the unemployment rate sitting at historically high levels and the pandemic continuing to have far reaching economic consequences for higher education, parents and students may struggle more than ever to meet college costs.
This is a view described by former high school assistant principal, elementary principal, and MBA graduate, Jasdeep Singh. Dr. Singh currently sponsors a scholarship for first-generation United States college attendees.
In the following article, he shares his perspectives on how scholarships, private and parochial foundations, and other outside funding sources will be important in helping prospective students.
Higher unemployment means less for savings
Although the unemployment rate stood below 7% in October this year, which is 7% less than the 2020 high of 14.7% seen in April, permanent job losses keep mounting, reaching a level of 3.7 million jobs lost by the end of last month.
This indicator is on an uptrend and is currently sitting at levels not seen since August 2013 when the job market was recovering from the housing crisis recession.
Permanent job losses are troubling because they not only affect families' current financial situations but also have long-term effects on any possible retirement or college savings. Even one year of missed savings can have an outsized impact on future values due to losing out on the compound interest from that amount.
According to a recent survey from Sallie Mae called "How America Pays for College", 43% of college costs are covered by family's savings and income, while only 31% were covered by scholarships during the academic year of 2018-2019.
Dr. Singh believes that to avoid the family financial gap that will ultimately prevent many students from starting or continuing their studies, it is vital for students to plan early and be creative around additional funding options.
Student loans are a costly way to solve budgetary shortfalls
Jasdeep Singh, who is an experienced educator, believes that student loans are a double-edged sword for students and families. They allow learners to continue their academic journeys but saddle them with long-term obligations.
A US News and World Report found that average student loan debt has hit a new high: $30,000. This is a big burden for students to carry into their professional lives as payments reduce their resources to buy a home, save for retirement, and even start a family. Add in an uncertain job market, and college debt could hamper entire cohorts of young earners for years to come.
The academic landscape has been, and will be, reshaped for years
It is no secret that the pandemic has led to large losses for universities. Online classes mean fewer dorm and on-campus fees while plays, shows, and fans at sporting events have also been curtailed. Due to the remote experience, students are choosing different paths (i.e. part-time classes, certificate programs over diplomas) and, according to a recent article from the New York Times, universities are also expecting to see a lower turnout in their fundraising efforts in the coming years.
All these changes, many of which will continue for the foreseeable future, means that there will be fewer opportunities for students to subsidize their college expenses. Fewer students on campus means fewer jobs available (ex. cafeteria, sporting events), reduced fundraising may affect the number of graduate assistantships, and with state and federal budgets being stretched, grants will be more competitive.
This already precarious situation could be compounded by any shake-up in the financial markets. Another downturn in the market amid the significant distortions created by massive central bank interventions could affect endowments and rainy-day funds for years.
A final word
The situation for current and upcoming students in 2021 looks challenging but offers opportunity for corporations and foundations to step-up and support our motivated post-secondary learners. To the student, this means playing the game of odds with scholarships and applying for as many as possible, but also reaching out to various community and corporate organizations. There may be programs, scholarships, or other support avenues that are not well publicized.
Student shouldn't be discouraged. There are ways to achieve academic goals without having to drown in debt, but it will take some effort and lack of fear of rejection. Remember, it isn't the number of no's that matter, only the number of yes's!