The NUS MBA to offer new specialisation to spur innovation and entrepreneurship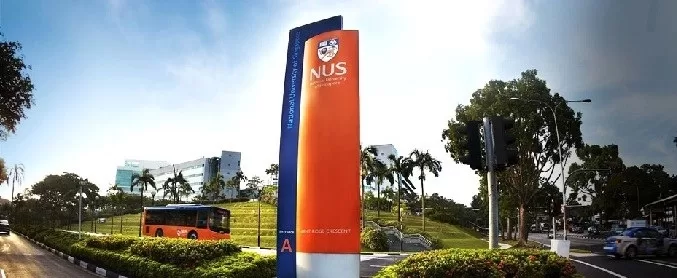 New elective modules to broaden knowledge about entrepreneurship and innovation eco-systems
The National University of Singapore Business School's Master of Business Administration (The NUS MBA) programme will be launching a new Innovation and Entrepreneurship (I&E) specialisation in the upcoming academic year beginning in August 2017.
The specialisation answers the call of a rapidly changing business climate, in particular, the increasing interest in entrepreneurship among current MBA students and potential applicants.
"To maintain our MBA graduates' competitive edge, NUS Business School seeks to continually enhance our curriculum and pedagogy to nurture dynamic entrepreneurs and business leaders for the future business economy," said Professor Jochen Wirtz, Vice Dean (Graduate Studies), NUS Business School.
Open to all part-time and full-time students of The NUS MBA, a total of 10 elective modules are offered to students that will count towards the I&E specialisation. Developed in consultation with an Entrepreneurship Expert Panel comprising academics, practitioners and alumni, the curriculum aims to give students hands-on exposure to every aspect of the entrepreneurship journey.
With more new elective modules in the pipeline, the new academic year starting in August 2017 will see four new electives available to students, including the Entrepreneurship Study Mission where students undertake an immersive learning journey in Silicon Valley, the ground zero of the world's most successful for start-ups.
The four new modules to be launched in the new academic year are:
Corporate Entrepreneurship and Business Model Evaluation;
Entrepreneurship Study Mission – Silicon Valley, USA;
Social Entrepreneurship; and
Venture Capital
"We are expecting an economy with greater disruptions, restructuring and ambiguity. Embracing these changes means learning new skills, and strengthening fundamental and functional knowledge across industries," said Prof Wirtz. "The Innovation and Entrepreneurship specialisation covers the entire entrepreneurship eco-system including incubators, accelerators, venture capitalists, providing a progressive and holistic view."
Besides providing the necessary infrastructure, resource support and mentorship, the School's conducive environment to groom enterprising leaders includes cross-faculty discipline modules such as NUS Enterprise's Lean Launchpad, and TechLaunch offered by the NUS Faculty of Engineering. Students of The NUS MBA can also undertake short exchanges to experience the entrepreneurial culture in Germany's Mannheim Business School, Israel's Tel Aviv University, and Norway's NHH Norwegian School of Economics.
Describing entrepreneurship as the management of extreme uncertainty, alumnus Randall Sie said, "Entrepreneurship goes beyond setting up and working in a start-up – entrepreneurship or intrapreneurship skills are equally important within a corporate setting. We need to stretch the learning approach beyond theoretical frameworks and work on soft people skills such as leadership and team building, which are vital in all types of organisations."
Mr Sie is part of the Entrepreneurship Expert Panel, sharing his personal experience and contributing to the development of the new modules.
Renowned in Asia, The NUS MBA programme was ranked 26th in this year's Financial Times (FT) Global MBA rankings. Each year, the School welcomes a class of about 100 participants from over 30 nationalities.
Please refer to Annex A for a list of current MBA core modules and elective modules for the new I&E specialisation.
Annex A
List of current MBA core modules
Analytics for Managers
Corporate Strategy
Financial Accounting
Financial Management
Leadership in Organisations
Macroeconomics in the Global Economy
Managerial Economics
Management & Organisations
Management Accounting
Managing Operations
Management Practicum
Marketing Management
Management Communications (Non-Credit Graduating Requirement)
List of MBA elective modules for I&E specialisation
Corporate Entrepreneurship and Business Model Evaluation (NEW)
Entrepreneurship Study Mission – Silicon Valley, USA (NEW)
Social Entrepreneurship (NEW)
Venture Capital (NEW)
Design Thinking & Business Product Innovations
Entrepreneurship and Innovation
Lean Launchpad
Management of Technological Innovation
Technology Transfer and Commercialisation
Technopreneurship
For more information on The NUS MBA programme, please visit http://mba.nus.edu/. Modules are subject to change and availability each semester.