The new BMW M3 Sedan and new BMW M4 Coupe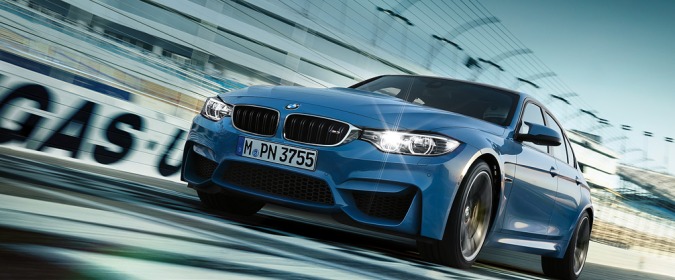 The launch of the new BMW M3 Sedan and new BMW M4 Coupe sees BMW M GmbH revealing a new interpretation of the high-performance sports car – and carrying the BMW M philosophy over into the fifth generation of the M3. More than 40,000 examples of the fourth-generation BMW M3 Coupe were built, and now the BMW M4 Coupe is poised to continue this success story. The "M4" badge is a reference to the model series that provides the basis for the new M model – and, for the first time, the Coupe will be introduced at the same time as the four-door variant. Logic dictates the latter will be christened the BMW M3 Sedan.
"Four generations of the BMW M3 have blended motor sport genes and uncompromised everyday usability within an emotionally rich overall concept," explains Dr Friedrich Nitschke, President BMW M GmbH. "The BMW M3 Sedan and BMW M4 Coupe represent an ongoing commitment to this philosophy. The engine is the heart of every M model, and the new turbocharged six-cylinder unit fitted in the two new cars combines the virtues of a high-revving naturally aspirated unit with the strengths of turbocharger technology. A committed lightweight design concept produces a weight saving of around 80 kilograms over the outgoing M3. The BMW M3 and BMW M4 take motor sport technology from the track to the road, and thousands of laps of the legendary Nürburgring Nordschleife – the world's most exacting race track – have readied the new models for that transition. Meticulous and passion-fuelled development work has underpinned the creation of two high-performance sports cars that set new standards in terms of overall concept, precision and agility."
 The high-revving six-cylinder in-line engine with M TwinPower Turbo technology newly developed for the new BMW M3 Sedan and new BMW M4 Coupe produces a maximum output of 431 hp. Its peak torque of 550 Newton metres (406 lb-ft) is available across a wide rev band and outstrips the figure re
corded by the outgoing BMW M3 by roughly 40 per cent. And yet the engine also achieves a reduction in fuel consumption and emis
sions of around 25 per cent. Both the BMW M3 Sedan and BMW M4 Coupe cover the sprint from 0 to 100 km/h / 62 mph in 4.1 seconds (with the optional seven-speed M Double Clutch Transmission).
In the interests of maximising dynamic ability and ensuring excellent efficiency, weight savings of around 80 kilograms have been achieved over a comparably equipped predecessor model. The BMW M4 Coupe, for example, has a DIN kerb weight of 1,497 kilograms, thanks to the rigorous application of intelligent lightweight design measures.
These include the increased use of lightweight materials such as carbon-fibre-reinforced plastic (CFRP) and aluminium for a number of chassis and body components. Indeed, both models feature a carbon roof.
One of the primary objectives in the development of the BMW M3 Sedan and BMW M4 Coupe was to ensure the new cars offered impressive race track capability. Hence the presence of a track-specification cooling system, which ensures that the optimum temperature balance for the engine, turbochargers and transmission is maintained at all times.
In order to accentuate the racing character of the two models in terms of both their technical composition and the fine-tuning of the cars, the engineers worked closely with BMW Motorsport's professional racing drivers during the development phase. For example, DTM drivers Bruno Spengler and Timo Glock took part in the extensive testing and set-up work carried out at the Nürburgring-Nordschleife circuit.