The Most Important Security Considerations For New Business Owners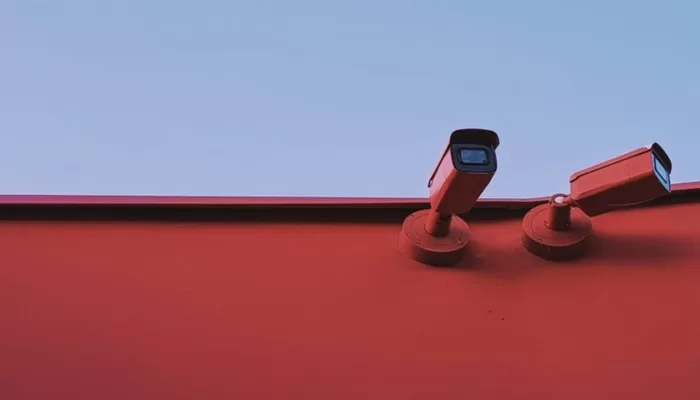 It's fair to say that you need to forfeit considerable time, energy and money to build a new business from the ground up, so you have to take steps to safeguard your brand and everything that you have worked so hard to achieve! Thankfully, it doesn't have to be as tricky as you might expect to implement the most effective security measures for your new business, as this expert guide is packed full of innovative ideas that you can make the most of to safeguard your commercial premises, data and protect your new business today. So, read on to learn more!
Get A CCTV Camera System
Installing a top CCTV camera system is one of the best things that you can do to protect your new business, as they offer a variety of different benefits and advantages when it comes to safety and security. The most notable benefit that a good CCTV camera system can provide you with is effective crime prevention. If someone with malicious intentions were to arrive at your new business, perhaps aiming to steal from you or commit some other kind of criminal act, then they are probably going to change their mind when they notice that you have cameras watching all angles. If someone does commit a criminal act on your premises, then having your own CCTV camera system will mean that you can capture everything they do on video to use as evidence when contacting the authorities and claiming against your insurance.
A further advantage of a good CCTV camera system is problem prevention. If you take the opportunity to employ a security guard who can watch your CCTV live stream, then they will be able to spot any potential dangers or warning signs before any real problems can occur. This can mean anything, from an attempted robbery to a fire, so it's no doubt going to be a worthwhile option to consider if you want to establish brilliant security for your new business.
It's worth noting that there is a big difference between CCTV and web-enabled security camera systems. CCTV means 'closed circuit', so they are much harder to hack into from outside when compared with web-enabled alternatives. However, web-enabled security cameras allow you to check in on your video streams from any location or device, so you can monitor your business even when you're on vacation in another country. Think about the pros and cons of each option before you make the most suitable decision for your new business.
Take Steps To Promote Digital Security
In today's modern world, you need to promote digital security if you want to protect your new business successfully. It has to be said that digital risks are becoming more common and more dangerous with each day that passes, as viruses, hackers, bugs and more lurk around every corner online. Such dangers can have catastrophic consequences for your new business, potentially destroying everything you have worked so hard to achieve by compromising your private data or even damaging your computer systems severely.
You need to guide your staff in the right direction if you're going to stand a chance of protecting your new business, as the way that they behave when using company devices and the internet can have a dramatic impact on your overall security. In order to ensure your team can use your company devices safely, it's a good idea to suggest that they utilise strong passwords that they change on a regular basis, along with requesting that they do not use any personal websites when they are on company premises – these are the sites that pose the biggest risks to your systems.
You may also benefit from recommending that no email attachments from unverified sources be opened, as this is one of the most common methods to transfer viruses and other nasty issues straight onto your computer or system as a whole. To mitigate the risk of something or someone gaining unauthorised access to your system, be sure to encrypt any data you store inside so that you can effectively protect your customers, staff and business as a whole. This way, if a hacker or bug finds a way of accessing your data stores, they won't be able to use any information they steal. Cyber awareness needs to be a priority for your new business if you want to protect yourselves both now and in the future.
Be sure to take these security considerations on board to safeguard your new business in the most productive manner!