The Latest Innovations in Fitness Technologies Around the World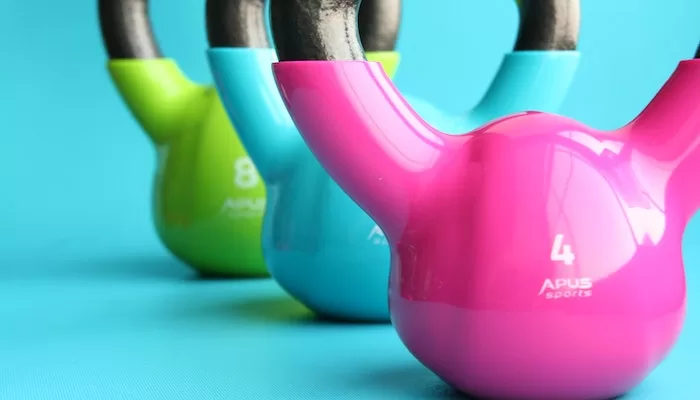 Health and wellness are always going to be hot topics and with new fitness technology coming out every year it's easier than ever for people all over the world to be able to take control of their lives and become healthy thriving individuals. Despite a worldwide pandemic completely changing our entire way of life as we knew it, people all over the world are becoming empowered to live the life they've always dreamed of.
Over the last few years of having to deal with lockdowns, masks, and social distancing, the consumer's mindset has completely shifted regarding health and wellness, understandably. People don't just want to look good in pictures for social media. They want to feel good. People want to learn how to improve their overall wellness. This includes learning about things like what their diet should consist of, how much sleep they should really be getting, meditation and mindfulness, and the list goes on.
Well, because of this the fitness industry has come to realize that they need to adapt and find new ways to relate to the consumer and the new societal norm of fitness from home. They did not disappoint. New innovations in fitness technology are constantly coming out and there are some really incredible new gadgets that have fitness enthusiasts clamoring to get their hands on.
Wearable Fitness Tech
So, smartwatches have actually been around for a while, but their popularity has only increased as time goes on. The newest models that have recently been introduced are a far cry from the original models. They provide far more data and analytics to help you track your fitness progress no matter what type of activity you prefer from running to strength training.
Additionally, if you're fairly new to fitness and need an in-depth explanation on how to achieve proper form for a specific muscle group like triceps or maybe different exercises for that muscle group Welltech triceps workout is a great resource for beginners. Your smartwatch will monitor your performance data like heart rate and motion tracking tech which auto-detects your reps so you can get the most out of your workout.
But smartwatches are not the only type of wearable fit tech. In fact, rings and earbuds are also available for those who don't like wearing watches. These wearables are also featuring Blood oxygen (Sp02) monitors this year. This feature was added in response to the concerns over the pandemic as it can be an indicator as to whether the body is fighting a viral infection.
Virtual Trainer Apps
Mobile fitness apps exploded in popularity over the last few years and it's no surprise as to why. There are hundreds of these fitness apps out there and they cover almost every aspect of fitness you could possibly need. From nutrition, to step trackers, to individual exercises and videos on how to perform it safely and effectively, some of the most intuitive fitness apps are able to track all of this and more.
These fitness apps can be an absolute game changer for those who have a difficult time keeping track of their calories and macros. In addition to this, many of them offer entire workout plans and allow you to customize them based on your goals. It's also really helpful when working with a personal trainer so they can track your progress with you.
Virtual Reality Fit Tech
Virtual Reality (VR) fitness equipment is becoming a key feature in some gyms showcasing machines such as VirZOOM, different types of stationary bikes as well as VR games, and, of course, ICAROS which is a VR home fitness machine that allows you to fly or dive through virtual worlds. This incredible piece of equipment focuses on the core & upper body, but it adds an important element to your workouts, fun. There is nothing wrong with training your core via traditional methods, but you can't argue that being able to soar through snowy summits or explore underwater worlds all while getting a great workout sounds like a much more thrilling experience.
VR fitness is giving people the ability to enjoy working out because it doesn't actually feel like you're working out. It's an absolute game changer for the fitness industry and with time it will only improve. There are disadvantages like working out with a headset on, which can feel a bit awkward as well as the concern of how long one should be on using VR and what effects it might have on our eyes and brain. Though it is far from perfect right now, new updates and tech improvements are being developed all the time and we can't wait to see what improvements come out next.
AI Personal Trainers
If you are like most people, hiring a personal trainer may not be an option for you whether it's just not in the budget or you simply don't have the time. But what if you're new to fitness and really want some guidance as to what you need to do to get the most out of your time and avoid injury? Enter AI-powered personal trainer apps. This innovative technology uses cameras to follow your body movements during your exercise and recommends real-time feedback on your posture and technique.
Updated Home Gym Equipment
Treadmills and ellipticals have come a long way in recent years, but they don't even come close to the advanced fitness technology recently developed with the goal of the ultimate fitness package in mind. One such example is Tempo Studios. This innovative machine comes with quality gear and hundreds of on-demand and live sessions. It also features 3D sensors that track your reps and make real-time corrections to your form with instructions on how to correct it by displaying a notification on your screen. Frankly, it's one of the smartest at-home fitness machines on the market right now.
Another example is The Mirror. This interactive home fitness device is exactly as it sounds. It's a mirror that you fashion to your wall with the capability to stream thousands of live and on-demand exercise courses on its display. As you exercise in front of it your refection overlaps the trainer allowing you to check your form. It does require a monthly subscription for a minimum of one year in order to access all of its live and on-demand workouts, but it allows you the convenience of exercising in the comfort of your home.
Overall, the fitness industry has made some pretty incredible strides in the last few years. The pandemic changed life as we knew it and fitness companies needed to either get with the times or go under like so many others. These latest innovations are just the start, and I don't know about you, but I'm excited to see what's on the horizon in fitness technology from all over the world.