The Cheltenham Festival VIP Experience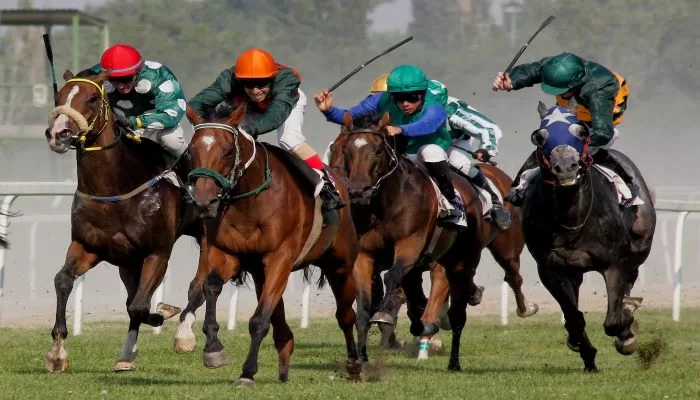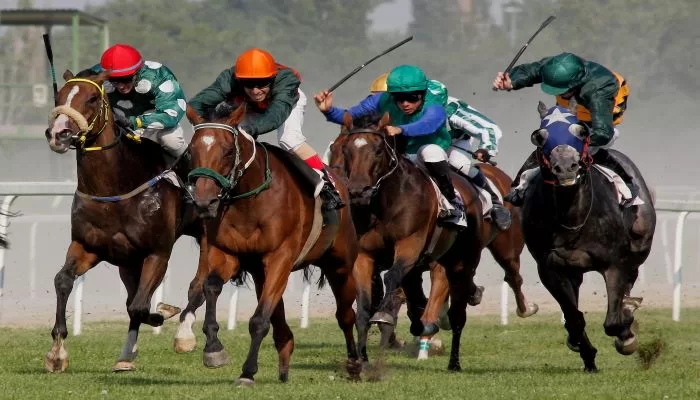 The 2022 Cheltenham Festival is due to be held in between winter and spring, with the dates putting the four days right in the middle of March (15th – 18th March) in 2022. While that's to be expected, what can one expect with the Cheltenham Festival VIP Experience? Let's try and find out.
What Exactly is the Cheltenham Festival VIP Experience?
The answer to that question varies, or in other words, there are several answers to the same question, depending on whom you are asking. First off, let's find out what it means in terms of a VIP experience at the Cheltenham Racecourse in Gloucestershire.
The Cheltenham Festival VIP Racecourse Experience
This is what it meant originally when someone mentioned a VIP experience at the Cheltenham. There are several pubs, restaurants, etc., which are tied up with the racecourse to provide you with a complete VIP package, but they all deliver the following VIP treatments and facilities, more or less:
Festival Hospitality Village, Guinness Village, and Parade Ring Access.
VIP seats, including but not limited to trackside private boxes and Grandstand seats.
Access to the Viewing Steps and the Member's Lawn inside the Club Enclosures.
VIP lunch, afternoon tea, snacks, and choice of liquor.
Giant screens to provide you with a closeup view of the races.
Cash bar and betting opportunities before every race.
Private toilet facilities.
Private/general attendants.
Do note that this is the general idea behind VIP packages and the actual VIP packages will have more details on the specific nature of their offerings.
The Cheltenham Festival VIP Betting Experience
You don't have to be at the racecourse every day to have a Cheltenham Festival VIP betting experience at least. It doesn't even matter where you are during the race, as all VIP members at the online bookmaker websites get access to live feeds of each race, neatly sorted with odds and tips for each of them.
It is true that as long as you get a VIP package while visiting the Cheltenham Racecourse between 15th to 18th March, the VIP pass should provide you with sufficient opportunities for watching and betting on all Cheltenham races scheduled for the day. However, you are far more likely to have a truly VIP experience by staying updated with the odds, tips, and live Cheltenham results from around the entire racecourse in real-time.
The Cheltenham Festival VIP Pub Experience
Wherever you might be at the time, you should be able to find a racing bar somewhere nearby. This is provided that you are in the United Kingdom, of course, because there are so many of them that come alive during the major horseracing events. However, not every one of them has a VIP package to offer.
If you are looking for a true VIP Cheltenham Festival racing bar experience, try The Avalon in South Clapham, South London. All sports bars advertise their own VIP packages for sure, but this old pub has a Blue Room with 22 private seats and a 100" screen included in theirs. To know what else is included, ask them while booking the Blue Room.
Other than The Avalon, there's also The Sydney Arms (Chelsea, London), The Running Horse (Mayfair, London), The Stables (Herefordshire), the Hollow Bottom (Cotswolds, Gloucestershire), The Alchemist Cheltenham (Cheltenham, Gloucestershire), and the 5 Rivers Sports Bar (Southampton, Hampshire) which are also known to offer VIP packages in advance for the Cheltenham Festival each year.
As you can probably see by now, the Cheltenham Festival VIP Experience is more about comfort, ease, and fun, rather than any singular idea. When all these elements come together seamlessly for you, that's what we would call the perfect Cheltenham Festival VIP experience, tailormade for you.
It can be at the racecourse on Champions Day (15th March) and in your very own living room on the Cheltenham Gold Cup Day (March 18th), as long as you are the one who is enjoying the whole experience. Besides, with a little help from your own DIY skills and that of a few friends, you can turn all 4 days of the event into a personal VIP experience.