The big iron throne: GE Healthcare sits atop radiological innovation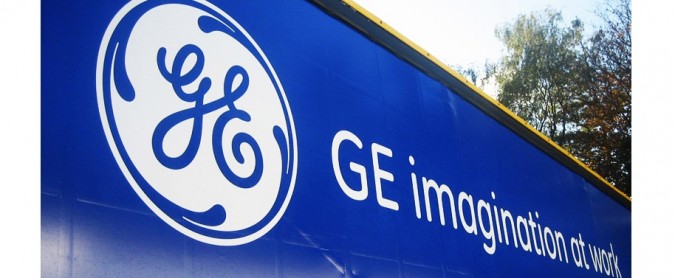 New PET/MR, CT and Hybrid CT systems showcased at #RSNA14.
CHICAGO – December 1, 2014 – Today at the centennial Radiological Society of North America (#RSNA14) annual meeting, GE Healthcare (NYSE: GE) continues its legacy of big iron innovation with solutions aimed at: lowering dose; enhancing image quality to boost clinical confidence; and helping clinicians deliver more efficient, personalized care with diagnostic accuracy.
For more than 100 years, GE Healthcare has pushed the boundaries of radiological possibilities. Clinicians can now monitor connections inside the brain with magnetic resonance imaging (MRI), view tiny vessels in the heart with computed tomography (CT) and monitor cancer therapy with hybrid CT systems. These advancements in imaging enable clinicians to see the details of microscopic structures. In turn, these technologies allow doctors to more confidently diagnose patients.
SIGNA PET/MR: enabling clinicians to reach new heights, now 510(k) cleared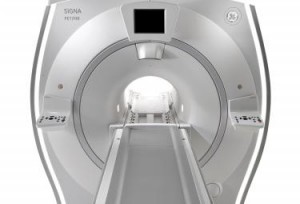 GE Healthcare is proud to showcase the now 510(k) cleared SIGNA* PET/MR, the world's first time-of-flight (TOF) capable, integrated, simultaneous PET/MR system. This system represents a new chapter in helping clinicians achieve improved scan efficiency that may lead to more effective treatment paths for clinicians to offer their patients, particularly for oncology, neurology and cardiology treatment.
The SIGNA PET/MR features GE's new, exclusive MRI-compatible silicon photomultiplier detector (SiPM) technology. This new digital detector is characterized by its exceptional timing resolution speed of <400ps, enabling what GE Healthcare calls TURBO TOF reconstruction. TURBO TOF offers higher SNR imaging while improving PET attenuation compared to non-TOF reconstruction systems. The SIGNA PET/MR also offers remarkable sensitivity of 21 cps/kBq enabling the potential for additional dose reduction or, alternatively, faster PET scans for the same dose. The SIGNA PET/MR is designed to be fully upgradable from a Discovery* MR750w 3.0T.
 Revolution CT & Family: redefine what's possible with CT
Since launching Revolution* CT at RSNA 2013, the Revolution family of CT scanners has grown to include Revolution GSI†, Revolution HD† and Revolution EVO. The systems are built on core technologies to deliver four key benefits: improved image quality, better patient experience, greater economic value and advanced applications. Each Revolution scanner helps clinicians redefine what's possible with CT.
 GE Healthcare's Revolution CT is an ultra-fast CT scanner that allows clinicians to image the heart in just one heartbeat, freezing the heart's motion and delivering high image quality. This system is the convergence of spatial resolution, temporal resolution, coverage and low dose – all in one device. The scanner produces uncompromised image quality and clinical capabilities, enabling clinicians to see more stroke, high heart-rate cardiac, trauma and pediatric patient exams in a given time. Revolution CT continues GE's commitment to even lower CT doses, with innovations such as the new wide-area Gemstone* Clarity detector; a dedicated 70 kVp scan mode for pediatric use; and ASiR-V*, GE Healthcare's next generation of iterative reconstruction technology.
 Using Gemstone Spectral Imaging, Revolution GSI puts quantitative information in the hands of clinicians to be used for tissue characterization and advanced functional imaging. Revolution GSI is powered bySmart Technologies and helps with workflow, dose and advanced imaging. Revolution HD provides low dose, high-definition image quality. With features that have set new benchmarks for image clarity, this system enables diagnostic confidence for a wide variety of clinical applications.
 Revolution EVO is a new CT system that will enable clinicians to scan more patients with high image quality at low dose. With a detector inherited directly from the breakthrough Revolution CT system, Revolution EVO is designed for institutions that are unable to sacrifice advanced capabilities such as high resolution and daily productivity. This system incorporates the latest in GE Healthcare's innovative low-dose CT technology, including the highest spatial resolution in its class. Revolution EVO is designed to support the widest variety of patients and applications, from individuals with complex requirements to large populations that strain workflow and stamina. Clarity Imaging System delivers the best spatial resolution in its class – 20 percent higher than previous systems. The system clearly shows details as small as 0.28 mm.
ASiR-V combines the speed of ASiR with added capabilities from Veo* allowing for routine imaging at up to 82 percent less dose1.
Revolution EVO gives flexibility to expand into advanced applications like TAVI planning, high heart rate CCTA and patients with implants.
 Discovery IQ PET/CT with Q.Clear: half the time and half the dose
The Discovery* IQ PET/CT delivers, for the first time, no trade-off between image quality and Q.SUV, a quantitative SUV measurement, providing benefits to physicians across the cancer care continuum – from diagnosis and staging disease to treatment planning and assessment. It has the highest National Electrical Manufacturers Association (NEMA) sensitivity (up to 22 cps/kBq), the largest axial field-of-view (up to 26 cm) and the highest clinical Noise-Equivalent-Count-Rate (NECR) in the industry2. Discovery IQ can image with both half the PET dose and half the scan time3. Q.Clear technology is a critical component of Discovery IQ.
"The Discovery IQ represents an important improvement for the management of our patients," said Professor Frédéric Courbon from Institut Universitaire du Cancer de Toulouse, France. "This technology makes it possible to perform exams with increased PET sensitivity allowing us to reduce both the PET injected tracer dose and acquisition time. Combining this new generation of PET/CT system with Q.Clear has allowed us to obtain even better image quality with more accurate quantitative data."
 Discovery NM/CT 670 Pro with Q.Metrix
GE Healthcare's Discovery NM/CT 670 Pro brings advanced CT technology to nuclear medicine by integrating with GE's Optima* CT540. The system combines a 50-slice equivalent CT speed for extended fast coverage of time-critical scans with advanced CT applications, dose management tools such as OptiDose*, DoseWatch* and ASiR*, and a streamlined workflow for challenging stand-alone CT procedures.
Discovery NM/CT 670 Pro also features GE's Q.Suite for SPECT/CT, enabling quantitative accuracy with applications such as Q.Metrix that also uses Q.AC for very low dose attenuation correction. These applications may help clinicians gauge a patient's progress more accurately and optimize treatment based on the patient's unique response over time.
Q.AC is an image reconstruction technique designed to help improve accuracy of SPECT attenuation correction enabling quantitative SPECT measurements, even at very low CT dose. Q.Metrix is designed to measure and report SPECT standard uptake values in the organ or lesion of interest, enabling personalized, quantitative SPECT SUV results with multi-dimensional organ and lesion characterization.
*Trademark of General Electric Company
†Revolution GSI and Revolution HD are a commercial configuration of Revolution Discovery CT.
1In clinical practice, the use of ASiR-V may reduce CT patient dose depending on the clinical task, patient size, anatomical location and clinical practice. A consultation with a radiologist and a physicist should be made to determine the appropriate dose to obtain diagnostic image quality for the particular clinical task.
2Comparing Discovery IQ 5-Ring to other PET/CT scanners reported in ITN online comparison charts (April 2014).
3Comparing Discovery IQ 5-Ring to a Discovery IQ 3-Ring.
GE Healthcare at #RSNA14
Each year in Chicago, the conference of the Radiological Society of North America (RSNA) provides a forum for showcasing the latest innovations in medical imaging. If you are attending the conference, please visit GE Healthcare at booth number 4039 in McCormick Place south hall.