The Best Guests of The WSOP 2021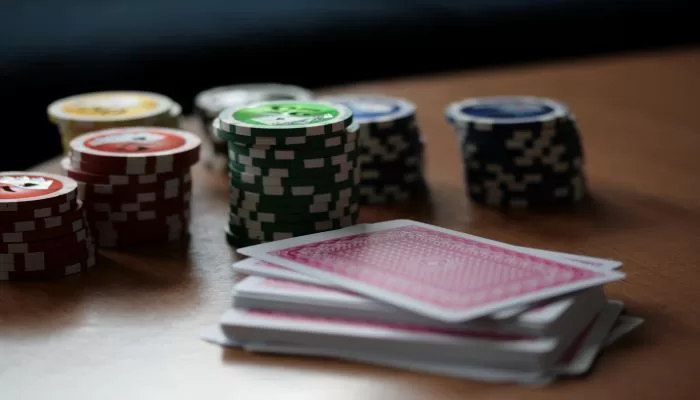 If you are still trying to keep up with the World Series of Poker 2021, continue reading to find out who the best guests were at this year's tournament.
It was only last month that the World Series of Poker 2021 came to a triumphant conclusion and whilst most eyes were on the professional poker players taking to the stage throughout the entire event, a number of guests also appeared to have made a lasting impression. If you are interested in finding out who the best guests were at this year's WSOP, continue reading to find out which famous faces made an appearance. 
Vince Vaughn
If you are a self-confessed movie buff or are just familiar with some of the latest and greatest blockbusters of the past couple of decades, you may be aware of Vince Vaughn and his influence on the global cinematic universe. In 2021, however, the renowned actor was announced as the Master of Ceremonies for this year's WSOP and, in doing so, showed face at a number of promotional events throughout the duration of the tournament. If this wasn't enough, he also entered his first event in the hopes of walking away with a gold bracelet when he participated in the $1,979 Poker Hall of Fame Bounty but later disappeared to enjoy the sights and sounds of one of the most coveted events in poker's annual calendar with some of the sport's most famous faces.
Tony Parker
It wasn't just globally renowned actors that showed face at the WSOP 2021 but also NBA stars in the form of former professional basketball player Tony Parker. It came after the four-time NBA champion recently announced his retirement from the sport and, as a result, decided to dedicate the vast majority of his time to mastering the art of poker at both offline venues and online platforms such as GGPoker, and competing in a number of global tournaments. It was, however, relatively short-lived with his participation in the Main Event coming to an end when he found himself faced up against the professional poker playing skills of Ashly Butler and was unable to come out on top.
James Woods
In 2021, it became abundantly clear that there were a number of key similarities between acting and playing poker as James Woods became the latest actor to take to the stage and try his hand at walking away with a sizable jackpot at the WSOP 2021. This wasn't, however, the first time that the globally renowned actor and producer had shown his face at the coveted event with total career winnings of over $150,000 over the years. He may be most well-known for his skills both behind and in front of the camera, but it was his poker playing skills that captured the attention of fans all over the world during this year's WSOP.
Melanie Weisner
In today's poker landscape, a number of professional players tend to stand out from the crowd and make a bigger impact than others due to their performance on the floor. This is especially true for one of the most successful female poker players to ever grace the stage, Melanie Weisner, in particular. She made a triumphant return to this year's WSOP and, in doing so, achieved great success before finding herself eliminated in 17th place with a final cash prize of $14,740 after losing to Stephen Song during an action-packed No-Limit Hold 'Em event on November 19. It was, however, a relatively successful run for the poker pro who also came 21st in a No-Limit 2-7 Lowball Draw on October 15.
If you followed along with the WSOP 2021, you may have noticed a number of famous faces both in the crowd and at the table with Vince Vaughn, Tony Parker, and James Woods amongst the best guests at this year's tournament.