The Best Gadgets to Spook-up Your Halloween Party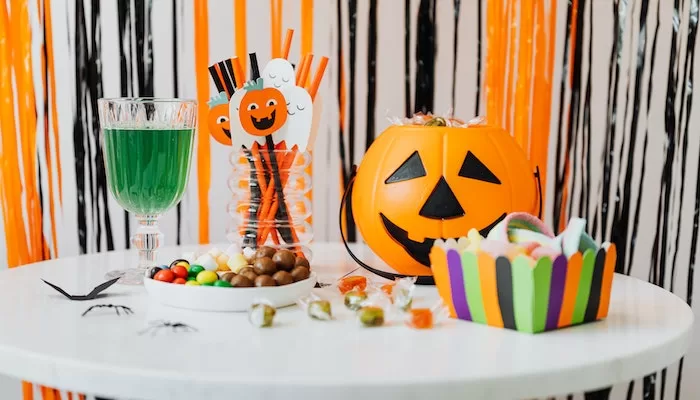 As the end of October draws ever closer, it's time to start thinking about how to celebrate one of the best festivals of the year. Everybody loves Halloween! There's nothing serious about the celebration and no fixed rules to follow. You get to dress up, let your hair down and really go to town on the decorations.
But gone are the days when some fake cobwebs and a bucket of candy would suffice. Things are, naturally, bigger and better now and some of the thanks has to go to the incredible tech available. And if you want to get in on the action, you're going to need to start getting your wish list together soon. So here are some ideas for top gadgets that you can use to set your Halloween party off with a bang.
Decorate your house or place of work
One of the most enjoyable things to do at this time of the year is to decorate your house or place of work. It is a fantastic activity that the whole family and all of your friends can join in with. But how does technology fit with Halloween decorations?
Electric Jack-o'-lanterns
Instead of carving out those traditional Jack-o'-lanterns and wasting a ton of pumpkin along the way, why not grab yourself a battery-powered version that will last for years? They can change colour, add different levels of brightness and some even play some spooky sounds as well.
Fairy lights
Fairy lights don't have to be twinkly and cute. There are many variations that will add an ominous tone to the atmosphere. Novelty versions with small Jack-o'-lanterns and other Halloween characters are available and really add something special.
Smoke machine
Nothing adds an air of spooky curiosity quite like a rolling mist. Imagine the neighbours' surprise as they step over the threshold and into the unknown with a carpet of fog ready to greet them. And if you think that a smoke machine has to cost an arm and a leg, then think again. There are some budget versions that create a fantastic smog without breaking the bank.
Disco lamp
Contrary to popular belief, disco lamps aren't only for discos! They are a fantastic way to refract light around the room to create an eerie atmosphere. They help distract the eye and let unsuspecting guests lose their focus as you pounce with something scary.
UV reactive paint
Ever wondered why so many scary movies use hidden messages that light up under a UV lamp? Because it's as scary as hell! You can write messages and even hidden clues to a treasure hunt if you are so inclined. Turn off the lights and bust out the UV rays and your guests will find a spooky addition to an otherwise regular wall.
LED balloons
It isn't only the Jack-o-lanterns that can add a scary amber hue to your party. You can also get balloons that have small LEDs inserted in them. You can turn the lights on inside the balloons, blow them up and place them all around the house or garden. These are a fantastic and cheap way to create a memorable ambience.
Play spooky games
There is no better way to get everybody in the Halloween mood than playing some scary games. There are many games that you can play with the rest of the family together while others are better with just a couple of people present. Let's take a look at some of the best that you can experience this spooky season.
Halloween-themed video games
Some video games are as scary as an actual movie. The graphics and the gameplay are second to none and you can totally lose yourself in the action. Some of these games make use of VR headsets or other tech to help take you into the heart of the entertainment by using another dimension.
But VR headsets can be expensive so it may not be a possibility for everyone. Other types of games that you can enjoy with a spooky theme are regular video games and also Halloween-themed slots as well. Obviously, this suggestion is only for the adults in the family. But why not try a spooky in-house tournament to see who can achieve the best results? Some of the top games around at the moment include Blood Suckers 2, Halloween, Immortal Romance and Halloween Jack.
Portable fire pit
Everybody loves a barbecue so why not have one at Halloween? A portable fire pit in the front garden surrounded by all of your crazy decorations and spooked partygoers is a perfect way to ensure that everyone has a good time. You can bust out the sausages, burgers and even Halloween steaks to keep everyone satisfied throughout.
Electric heater tray
If you are planning on having a few nibbles at your Halloween bash, then you might need to consider a way of keeping hot food warm throughout the party. The last thing you want to do is give your friends and family a food poisoning scare that they will never forget!
Dry ice
Obviously, every party needs drinks. Whether you're serving mocktails or something stronger for adults, why not try using dry ice instead of ice cubes to make a witch's brew? The spooky smoke coming off the drinks is truly terrifying and adds a fantastic fun edge to a party.
Trick or Treat
No Halloween would be complete without a good old-fashioned game of trick or treat. It's what first started the whole celebration in a commercial sense. Everyone can get dressed up and go around the neighbourhood knocking on doors. You never know what ghoulish treats are waiting behind each front door! Hopefully, it is only candy.
Bobbing for Apples
Who knows how this game became a Halloween favourite?! It has been played for decades and it is the epitome of good old-fashioned fun. It doesn't cost very much and only involves a big bucket of water and a few apples. Competitors get to dunk their heads in to try and bite hold of an apple and see who wins. You can buy this game as a set if you'd prefer and it comes complete with a scoreboard.
Witch hat ring tossing
At Halloween, it shouldn't be hard to find a fancy dress witch's hat. And the great thing is that it makes the perfect prop for this game. The hat is placed in the middle of the room and competitors throw rings. If they get a ring over the hat, then they win a prize. You can also find fancy rings that have an LED inside. If they land on the hat, then they light up.
Murder mystery game
An age-old favourite. You need one person to create the game and decide which characters will be taking part. One member of the group will be allocated, in secret, as the victim. And someone else will be chosen as the murderer. The rest of the group gets to play amateur detectives and see if they can work out who committed the crime. You don't necessarily need a high-tech version of this game to enjoy the action. But you can find ready-made sets to take care of the hard work for you.