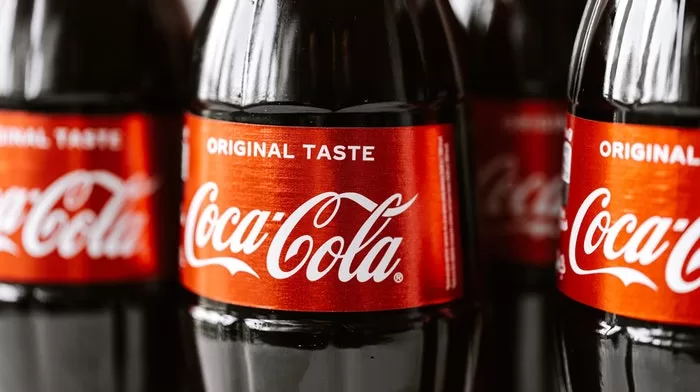 A brand may not be a logo and a logo may not be a brand but some logos are much more memorable than others. A logo can be iconic and synonymous with the brand. There are some logo designs that are so famous that if you see them, you immediately think of the brand, even if you are not aware of the name of the brand.
Let's take a look at the best brand logos of all time:
5. Coca-Cola

Coca-cola is an American carbonated soft drink sold in stores, restaurants and vending machines throughout the world. It is produced by The Coca Cola Company of Atlanta, Georgia, United States. Invented by John Pemberton in 1892 it was originally called "Pemberton's French Wine Coca" and was made with wine, coca leaf extract and caffeine. The original formula is still used but the drink also contains sugar or high-fructose corn syrup, caramel color, phosphoric acid, natural flavours (from a variety of sources), citric acid and caffeine.
The Coca-Cola bottle label was first used when Joseph Biedenharn of Vicksburg, Mississippi ordered a syrup to use as a fountain drink at his soda fountain. The first bottles were sold in 1894.
In 1915 the current version of the logo was adopted and has remained unchanged ever since. This classic logo uses a modern sans-serif typeface with strong, bold curves that are very appealing to the eye when used on items or signage. The colors have changed over the years but the current version is based on one of the original designs.
4. FedEx

FedEx Corporation is an American multinational courier delivery services company headquartered in Memphis, Tennessee and privately owned by its employees. It was founded in 1971 by Frederick W Smith as Federal Express to deliver packages overnight, later shifting its focus to freight. It has since grown into the world's largest overnight delivery service, delivering packages and freight to more than 220 countries and territories.
The current logo was designed by Lindon Leader of Landor Associates in 1994. Lindon Leader was responsible for designing the FedEx logo that is still in use today.
The current logo uses a typeface with strong geometric forms that are very sharp and bold. It is hard to miss, even when it is printed in small sizes on items such as shirts or pens. The FedEx slogan "When it absolutely, positively has to be there overnight" is part of the logo.
3. IKEA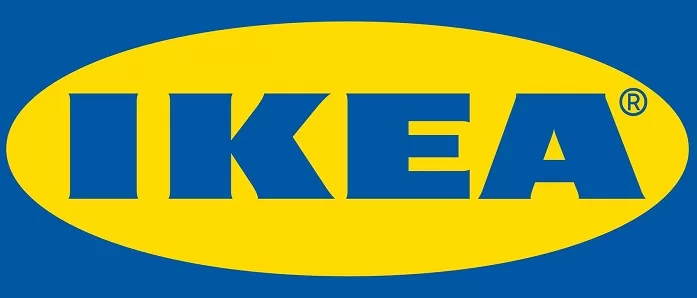 IKEA is a Swedish company that designs and sells ready-to-assemble furniture, kitchen appliances and home accessories for the mass market. It was founded in 1943 by Ingvar Kamprad as an small retail outlet selling a few items such as watches, pens, wallets and nylon stockings. Over the years it has expanded to become a multinational company with more than 350 stores in 35 countries, selling an average of 2 million products per day.
The logo is simply the name IKEA made up of individual letters that are designed to be reminiscent of children's building blocks and is one of the most recognizable logos in the world.
The idea behind it is that by using standardized components, customers can assemble their own furniture at home or use IKEA staff to do so for them. The logo was designed in 1977 by a graphic designer named Gillis Lundgren and has been used ever since with very few changes.
2. Mercedes-Benz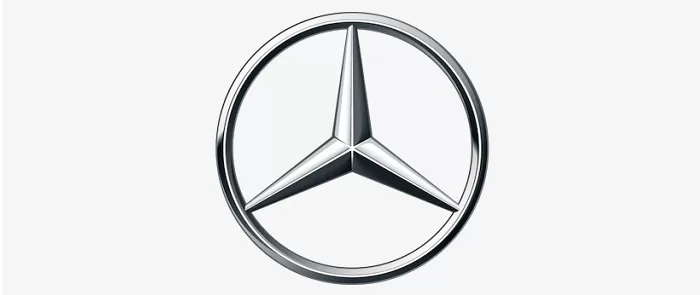 Mercedes-Benz is a German manufacturer of luxury automobiles, trucks, buses and coaches. The company was founded in 1926 by Karl Benz and Gottlieb Daimler as the result of a merger between Benz & Cie., Daimler Motoren Gesellschaft and Benz & Cie.
The three pointed star symbol of Mercedes can be traced back to a German legend of the goddess Venus, who was supposed to have discovered iron by striking it with an arrow. According to that legend, she then had a falling out with her father Jupiter when he tried to take the credit. On a whim, she changed herself into a white dove and flew away. After this, Jupiter had his servants scour the earth for her until they found her resting on an iron arrow that she was using as a pillow.
The three pointed star is said to have originated from this legend. It is supposed to represent the sky and three pointed arrows representing aurora borealis. Mercedes-Benz adopted this star as their logo in 1909.
The new design retained the original idea but simplified it into a modern geometric shape, characteristic of the late 1990's. The lower case name is written in a new typeface called Universe designed by Adrian Frutiger and released by Linotype in 1957.
1. Nike

Nike, Inc (also known as just 'NIKE') is an American multinational corporation that designs, develops, manufactures and sells footwear, apparel and equipment for a wide range of sports. The company is based in Beaverton, Oregon near Portland and also has operations throughout the world.
The original logo designed by Carolyn Davidson in 1971 consisted of an old winged goddess named Nike who was the Greek goddess of victory. Nike is the name of one of Zeus' daughters and was born from his head, fully grown. She then took over duties as messenger to mortals from her mother, Hera.
For some reason this original logo was replaced in 1978 by a swoosh designed by Portland State University student Carolyn Davidson for just $35. This design has been modified slightly since then but is still used today and instantly recognized by millions of people all over the world.
Logos are one of the most important elements in branding. They can often tell you more than a name about a brand without even needing to see their products or services. Before choosing a logo, make sure that it will be legible and recognizable even when shrunk down for display on things such as pens or cups.
The best brand logo designs are simple and memorable. Keep it original, don't try to copy other logos or create something that is too complicated for the average person to remember.