TD launches Mobile Deposit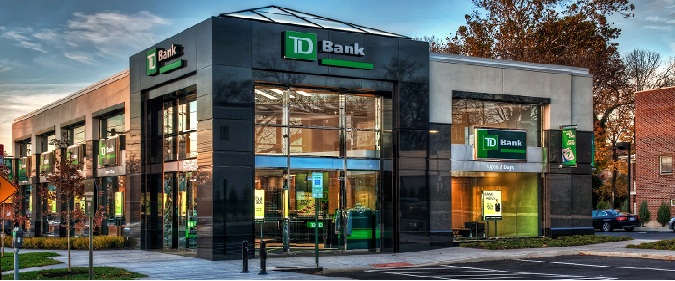 The next phase of mobile convenience now available to TD customers
TORONTO, Oct. 16, 2014 /CNW/ – TD Canada Trust today announced the availability of TD Mobile Deposit a new capability for the TD mobile app, which allows eligible personal and business customers to deposit cheques into their bank account by taking a photo. Additionally, TD Remote Deposit Capture – also launched today – offers eligible TD business customers the convenience of depositing cheques electronically using a computer and compatible scanner, right from their office or place of business.
"TD Mobile Deposit and Remote Deposit Capture are a perfect complement to our expanding digital capabilities," said Rizwan Khalfan, SVP, Digital Channels. "There have been over a billion dollars in total deposits since the launch of TD mobile deposit in the U.S. by TD Bank, America's Most Convenient Bank, and as Canadian customers experience the speed and convenience these products offer, we anticipate similar adoption rates north of the border."
TD Mobile Deposit is housed within the TD app and allows customers to snap pictures of cheques within a specified monthly deposit limit by tapping anywhere on the screen – a feature developed to help improve image clarity and reduce deposit errors. Real-time available funds balance and the ability to deposit US cheques from Canadian financial institutions to a TD USD account are some of the additional features of TD Mobile Deposit.
TD Mobile Deposit is included in both the updated TD app for iOS and Android and available for download on iTunes and Google Play, or fromwww.tdcanadatrust.com.  
TD Remote Deposit Capture is an ideal solution for eligible business customers who regularly deposit cheques with large dollar amounts, deposit large volumes of cheques, make numerous branch visits per month to deposit cheques or have to travel a significant distance to make cheque deposits at their closest branch.
About TD Bank Group
The Toronto-Dominion Bank and its subsidiaries are collectively known as TD Bank Group ("TD" or the "Bank"). TD is the sixth largest bank in North America by branches and serves over 22 million customers in three key businesses operating in a number of locations in financial centres around the globe: Canadian Retail, including TD Canada Trust, TD Auto Finance Canada, TD Wealth (Canada), TD Direct Investing, and TD Insurance; U.S. Retail, including TD Bank, America's Most Convenient Bank, TD Auto Finance U.S., TD Wealth (U.S.) and an investment in TD Ameritrade; and Wholesale Banking, including TD Securities. TD also ranks among the world's leading online financial services firms, with approximately 8.8 million active online and mobile customers. TD had CDN$922 billion in assets on July 31, 2014. The Toronto-Dominion Bank trades under the symbol "TD" on the Torontoand New York Stock Exchanges.