TD Bank Announces It Will Retire All Penny Arcade Coin-Counting Machines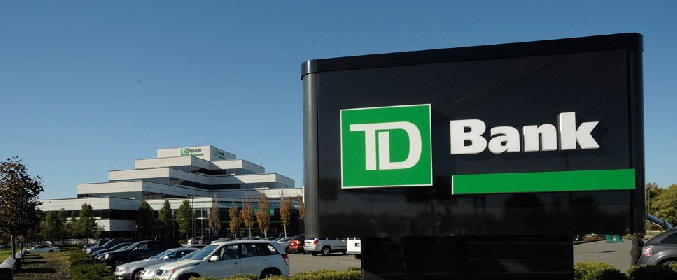 Penny Arcade to be replaced by alternative coin-counting options for business and retail customers; TD to introduce digital educational experience for children
TD Bank, America's Most Convenient Bank®, today announced that it has decided to retire its fleet of Penny Arcade coin-counting machines. In early April, TD suspended its coin-counting service following news reports identifying inaccuracies with some of its machines.
"Offering free coin-counting to our customers has been a long-standing service at TD," said Michael Rhodes, Head of Consumer Bank, TD Bank.  "However, recent accounts regarding the performance of our Penny machines have led us to reassess this offering.  We have determined that it is difficult to ensure a consistently great experience for our customers.  In addition, the usage of our coin-counting machines has declined steadily over the past few years. For these reasons, we have decided to retire the fleet and provide alternative coin-counting solutions to our customers. We will continue to assess the Penny experience and intend to appropriately address customer impact," added Rhodes.
TD's protocol has included daily testing of each Penny machine, with routine and needs-based maintenance. Whenever a customer has reported a problem with a particular machine or transaction, TD's policy has been to provide immediate credit. However, with thousands of individual customers using more than 1,000 Penny machines from Maine to Florida each day, TD was concerned Penny may not always meet its standard for outstanding customer service.
Multiple Coin-Counting Solutions Available to Small Business and Retail Customers
TD will offer multiple coin-counting solutions to its customers, including:
TD Bank will continue to accept pre-rolled coins for deposit from retail, businesses and non-profit customers at no additional charge and provide free coin wrappers.
TD Bank's store personnel and relationship managers are available to help high-volume and business customers identify alternative coin-counting solutions to help meet their needs.
TD to Introduce New Digital, Educational Experiences for Children
TD appreciates that many families used Penny Arcade machines and valued experiences that made learning about money fun.  Later this year, TD Bank will launch a digital learning experience that includes personalized mobile apps. Additionally, TD will roll out a Summer Reading and Savings Program designed for children.
"At TD Bank, we view the world a little differently than other banks," said Rhodes.  "You can see it in the way we treat our customers – offering convenience with a human touch. We look forward to creating innovative experiences that help families learn about saving and money management, helping them achieve a lifetime of financial health and success."
About TD Bank, America's Most Convenient Bank
TD Bank, America's Most Convenient Bank, is one of the 10 largest banks in the U.S., providing more than 8 million customers with a full range of retail, small business and commercial banking products and services at approximately 1,300 convenient locations throughout the Northeast, Mid-Atlantic, Metro D.C., the Carolinas and Florida. In addition, TD Bank and its subsidiaries offer customized private banking and wealth management services through TD Wealth®, and vehicle financing and dealer commercial services through TD Auto Finance. TD Bank is headquartered in Cherry Hill, N.J. To learn more, visit www.tdbank.com.