Sweet! How Deep-Fried Twinkies Debuted at Walmart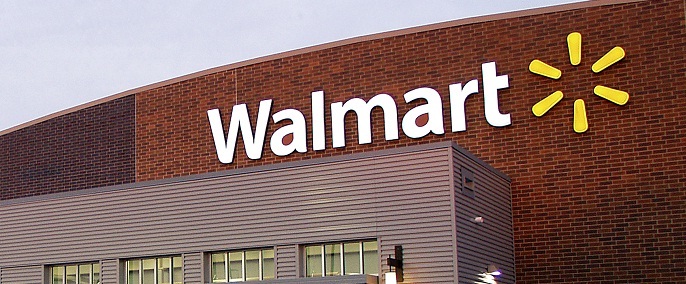 If you've ever enjoyed a deep-fried Twinkie, it was probably at a state fair or from a food truck.
But did you know some people have been making them on their own for years? In fact, it's one of the most popular recipes in an official Twinkie cookbook.
Very soon, they'll be a whole lot easier to come by. I'm excited that Hostess has made this dream for Twinkie fans and dessert lovers everywhere a reality, bringing a frozen, ready-to-heat version to more than 4,000 of our stores nationwide by Aug. 16. Covered in a funnel cake-like batter, these treats will be available in Original Golden flavor and Chocolate, which we at Walmart worked with Hostess to create specifically for our customers.
When I started as a buyer for frozen snacks at Walmart a few years back, I knew there was a desire to push the envelope on the products we offer. Part of the way we do that is by working with our suppliers, helping them further refine items they're testing so we can bring them to market. So when I heard rumblings that Hostess was considering a deep-fried Twinkie, I was intrigued. Not only was it something different for the frozen aisle – it filled a need, too, as we were looking to add more dessert choices to our mostly savory assortment.
We set up a meeting with Hostess to discuss the details. Why this product could succeed. How it lines up with our philosophy of making shopping fun and exciting again. How consumer trends tell us to focus on both products that are healthy andoverindulgent – those "sometimes" foods that are so good they're worth the calories. I talked about the way this product appeals to everyone: from the Boomers who have fond memories of Twinkies as children, to millennials craving a cool midnight snack.
The first prototypes Hostess brought to our kitchens were a far cry from the product you will see on shelves, but the potential was evident. So we continued to give feedback on taste, appearance, packaging and naming based on tests and what we've learned about consumers all over the business. Eventually, we got to the delicious final version now arriving in our stores. And thanks to Walmart, Hostess is growing by entering the frozen food aisle for the first time ever.
Opportunities like these are the reasons I have so much fun with my job. The fact that my fellow buyers and I get to interact and collaborate with vendors like Hostess is awesome to me. There's so much room to be creative in serving our customers here at Walmart. That's really who all this is about. Shopping isn't only about prices; it should also be a fun experience to try new things. And what's more exciting than a product that was previously only available at state fairs once a year, now being up for enjoyment anytime from your freezer?