Survey Finds Millennials Confident, Yet Chronically Stressed About Money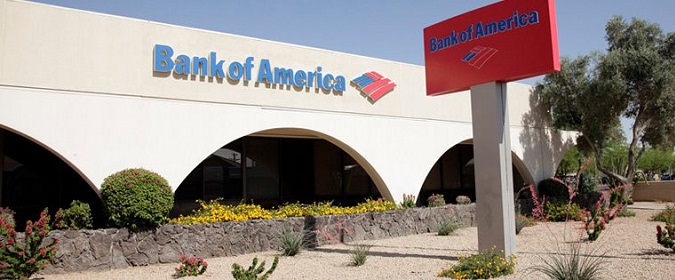 Bank of America/USA TODAY Better Money Habits Millennial Report Finds Financial Stress Impacts Emotional and Physical Well-Being
 A new Bank of America/USA TODAY Better Money Habits Millennial Report released today finds that while 84 percent of millennials are confident in their ability to manage their finances, 41 percent are "chronically stressed" about money. Furthermore, money stress tends to permeate all areas of their lives:
Sixty-five percent report that anxiety about money affects their emotional well-being.
Nearly half (49 percent) say it affects their personal relationships.
More than half (55 percent) say their leisure activities/interests are impacted.
Money stress also affects physical health (42 percent) and work performance (22 percent).
Only one-third (34 percent) of millennials feel "content" about their finances, while many are "anxious" (27 percent) and "overwhelmed" (22 percent). Still, despite these negative emotions, millennials haven't necessarily lost confidence in their ability to manage money and say they feel confident because they know how to budget and manage their finances, have good spending habits and have savings.
Financial fitness seems to be a priority for this generation, even as much as physical fitness. Millennials spend the same amount of time tending to personal finance as they do working out: Roughly two in five spend an average of three hours per week both exercising and working on their finances. However, they aren't equally satisfied with the payoff: Many more report being satisfied with their physical fitness than with their financial fitness (61 percent vs. 40 percent).
"Even though millennials are confident about money and focused on their finances, they're still experiencing a great deal of stress. That's due in part to factors out of their control – a volatile global economy, a changing job market and, to some extent, the student debt they've taken on," said Andrew Plepler, Global Corporate Social Responsibility executive, Bank of America. "Amid the uncertainty, it's important to focus on things they can control, such as their level of financial knowledge and awareness. This survey indicates there may be room for more effective financial management efforts that make it easier for millennials to take greater control of their finances, and hopefully alleviate some of the stress they feel."
The learning gap is apparent. While only 17 percent feel they have a great deal of experience or knowledge in personal finance, many more say they feel experienced in other, more fun topics:
Thirty-four percent feel they have expertise in social media.
Thirty-three percent feel very knowledgeable about food/dining out.
Twenty-three percent feel they have expertise in health and wellness.
"The survey's findings give relevant insight into how millennials feel when it comes to managing their finances. While they are increasingly confident, they are still faced with complex financial decisions that they are proactively learning to navigate," said Dave Callaway, editor in chief of USA TODAY. "The results make it clear that financial health is a fundamental issue and area of concern for millennials. We hope to educate and shine a light on this important topic through our partnership with Bank of America on this research."
Additional report findings:
Millennials worry about cost of living, ability to save
Cost of living is a concern for a majority (61 percent) of millennials, and 58 percent are concerned about their ability to save while they live where they do.
While cost of living tops the list of concerns millennials have about where they live, only 28 percent said financial reasons were a motivating factor in choosing where to live.
Being close to family (42 percent) and career opportunities (41 percent) trump other factors driving millennial decisions on where to live.
– Living near family is especially important for rural millennials (54 percent) vs. suburban (39 percent) and urban (40 percent).
Women are more likely than men to determine where they live based on a relationship, partner or spouse (27 percent vs. 22 percent).
Women prioritize financial future more than men – but feel more stress
Women and men feel equally confident about managing their personal finances; however, women tend to be more stressed when it comes to spending more than they should (34 percent vs. 26 percent), facing adulthood (34 percent vs. 23 percent) and carrying student loan debt (31 percent vs. 22 percent).
Men feel more stressed than women about having enough money to someday have a family (25 percent vs. 19 percent).
Women are more likely than men to prioritize being debt-free (70 percent vs. 58 percent), having a savings account (63 percent vs. 47 percent) and setting financial goals (52 percent vs. 40 percent).
Bank of America wants to help all young adults looking to boost their financial wellness with its free online financial education resource BetterMoneyHabits.com, powered in partnership with education innovator Khan Academy. Inspired by Khan Academy's modern approach to learning, the platform provides engaging and easy-to-understand content on a wide range of personal finance topics. In addition to content geared toward millennials, as well as parents, new material is launching on the website this fall offering tailored advice to those living paycheck to paycheck.
This is the third poll of millennials by Bank of America Better Money Habits and USA TODAY. The full report can be found at www.bettermoneyhabits.com/reports.
About the Bank of America/USA TODAY Better Money Habits Millennial Report
In follow-up research to November 2014 and April 2015 reports on millennials' financial habits, Bank of America and USA TODAY commissioned a survey of 1,320 millennials to explore millennials' challenges, behaviors and attitudes related to achieving financial wellness. The survey was conducted online during the period of August 6–24, 2015 by GfK Public Affairs and Corporate Communication, using GfK's KnowledgePanel®, a statistically representative sample source used to yield results that are projectable to the American population. To qualify, millennial respondents had to be 18 to 34 years old. The margin of sampling error for national data is +/- 3.2 percentage points at the 95 percent confidence level. Margin of error for the Chicago, Houston, Los Angeles, New York and Washington, D.C. DMA oversamples is slightly higher.
About Better Money Habits
Bank of America has made a substantial commitment to address the need for better financial literacy by partnering with Khan Academy – a nonprofit with the mission of providing a free, world-class education for anyone, anywhere. Through this partnership, Better Money Habits has tapped into a different way to help people learn about money. It's about creating a customizable experience that breaks down concepts and provides practical, actionable steps to strengthen the connection between financial knowledge and behavior. Since the site launched in 2013, we've connected millions of people to information to help them make more confident financial decisions. To learn more, visit BetterMoneyHabits.com.
About Bank of America
Bank of America is one of the world's leading financial institutions, serving individual consumers, small and middle-market businesses and large corporations with a full range of banking, investing, asset management and other financial and risk management products and services. The company provides unmatched convenience in the United States, serving approximately 48 million consumer and small business relationships with approximately 4,800 retail financial centers, approximately 16,000 ATMs, and award-winning online banking with 31 million active users and approximately 18 million mobile users. Bank of America is among the world's leading wealth management companies and is a global leader in corporate and investment banking and trading across a broad range of asset classes, serving corporations, governments, institutions and individuals around the world. Bank of America offers industry-leading support to approximately 3 million small business owners through a suite of innovative, easy-to-use online products and services. The company serves clients through operations in all 50 states, the District of Columbia, the U.S. Virgin Islands, Puerto Rico and more than 35 countries. Bank of America Corporation stock (NYSE: BAC) is listed on the New York Stock Exchange.
About USA TODAY
Founded in 1982, USA TODAY delivers high-quality, engaging content through unique visual storytelling across all platforms. An innovator of news and information, USA TODAY reflects the pulse of the nation and serves as the host of the American conversation — today, tomorrow, and for decades to follow. USA TODAY is the nation's number one newspaper. USA TODAY's award winning news site reaches more than 50M unique visitors a month across its digital platforms with more than 20M application downloads. USA TODAY is owned by Gannett Co., Inc. (NYSE: GCI).