Starbucks Introduces Two New Macchiato Beverages for Spring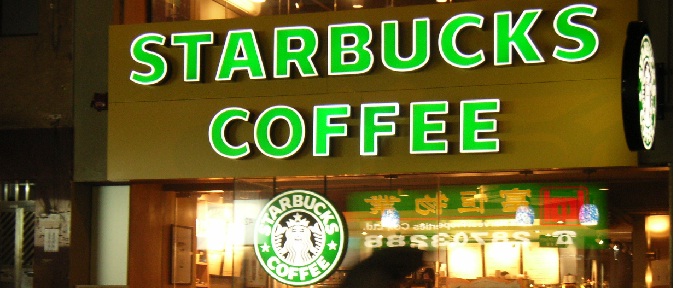 This time of year, the weather can be wintry one day and spring-like the next. Delicious both hot and iced, Starbucks macchiato is the perfect beverage to suit the season's changing conditions.Starbucks is adding for a limited time two new macchiato beverages to its menu at participating stores in the United States and Canada.
"With macchiato, we first pour the steamed milk and then add the espresso," said Yoke Wong from Starbucks Beverage Development team. "The result is a coffee-forward flavor with beautiful layers."
For sweater weather, customers can warm up with Starbucks® Coconutmilk Mocha Macchiato. This new hot beverage features espresso shots poured over steamed coconutmilk and combined with a hint of white chocolate mocha sauce. The beverage is finished with caramel sauce in a double crosshatch pattern and a swirl of mocha sauce, creating five layers of espresso sweetness.
On sunny days, Starbucks® Iced Cinnamon Almondmilk Macchiato. The beverage features signature espresso, the creaminess of almondmilk and sweetness of cinnamon dolce syrup are topped with Starbucks signature caramel cross-hatch and a sprinkle of cinnamon dolce topping.
"The original inspiration for the beverage is from horchata, a popular beverage in Spain and Latin America," Wong said. "It is traditionally made with almond or rice milk and spices like cinnamon, and it is served hot or cold."
These two new drinks join the full macchiato lineup at Starbucks that includes the original Espresso Macchiato, Latte Macchiato and Caramel Macchiato.
In celebration, here are a few fun facts about the beloved beverage.
Five Things You Didn't Know About Starbucks Macchiato
1. Macchiato was on the first Starbucks espresso menu.
When Starbucks began to offer handcrafted coffee beverages 30 years ago, macchiato was on the very first menu.
2. Macchiato means "marked in Italian."
Every Starbucks macchiato beverage is marked – whether by espresso, foam, or its signature cross-hatch.
3. There's a difference between an Espresso Macchiato and a Latte Macchiato.
A Starbucks® Espresso Macchiato is two shots of espresso marked with a dollop of foam. A Starbucks® Latte Macchiato is made with steamed milk, foam and shots of espresso.
4. Caramel Macchiato was created for Starbucks 25th anniversary.
Starbucks® Caramel Macchiato was first introduced in 1996 to mark the company's 25-year anniversary. It was only intended to be available for eight weeks, but proved to be so popular that it has been a customer favorite ever since.
5. There are different Starbucks macchiato beverages around the world.
Customers can also enjoy regional versions of macchiato from time to time. Canada has featured Starbucks® Maple Macchiato, while China offered its own twist on the beverage with Starbucks® Chestnut Macchiato. For a limited time, customers in Asia can enjoy a Starbucks® Tahitian Vanilla Macchiato in select markets.