Standard Chartered Bank have Launched 'Banking the Ecosystem'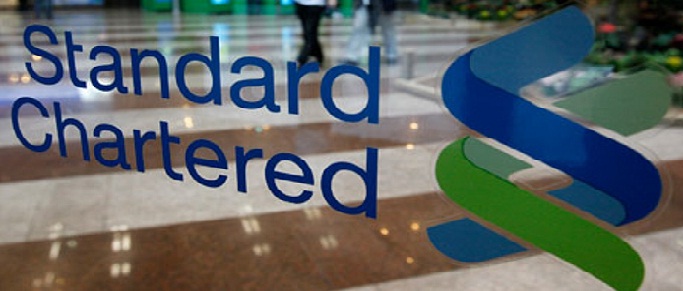 Standard Chartered Bank has launched 'Banking the ecosystem', a global strategy that will connect business communities and facilitate increased trade, commerce and investments across Asia, Africa and the Middle East.
To support global trade effectively and foster greater sustainable economic growth, the banking industry will need to change the way they do business. Primarily, in the area of trade and commerce, banks will need to change the way they look at their clients' supply chain relationships as they become more complex.
Standard Chartered envisions that the future of banking will be about "Banking the ecosystem." This is a differentiated value proposition whereby Standard Chartered will deploy innovative and customised solutions that best suit its clients' 'ecosystems' – the international and domestic network of suppliers, distributors and customers of all sizes that together drive global trade and commerce.
Alex Manson, Global Head of Transaction Banking at Standard Chartered, said: "At Standard Chartered, we create a new generation of banking solutions that integrate financial, informational and physical flows within clients' ecosystems. We are aligned to deliver services to all client segments with a fully integrated offering, ranging from plain vanilla cash, trade and FX to complex supply chain and structured financing solutions. Standard Chartered continues to explore the applications of data analytics on generating client insights and has invested in leading distributed ledger technology as part of its digitisation agenda. Our role as a bank is to facilitate trade, commerce and investment and as we support our clients' ecosystems, we connect business communities".
In a recent white paper, we have drawn insights from a number of corporates in select industries and elaborate on how corporate supply chain landscapes are changing, what the implications are, and how we can support the new era of global supply chain ecosystems. While the advances of technology enable numerous business opportunities, our clients also acknowledge the importance of a sustainable supply chain and are taking steps to ensure theirs are fit for purpose and equipped for growth.
About Standard Chartered
We are a leading international banking group, with around 84,000 employees and a 150-year history in some of the world's most dynamic markets. We bank the people and companies driving investment, trade and the creation of wealth across Asia, Africa and the Middle East. Our heritage and values are expressed in our brand promise, Here for good.