Stamp Duty No Longer a Barrier for Home Ownership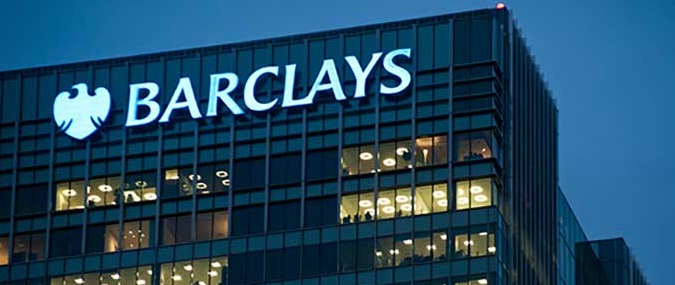 Stumping up the cash needed to pay all the costs of buying a home remains a key challenge for first time buyers trying to take their first step on the property ladder and one of the largest hurdles to fund is Stamp Duty. Barclays Mortgages will launch the Barclays Homebuyer Cashback Mortgage, designed to help first time buyers or homemovers recover the cost of stamp duty on their new property purchases.
 Barclays Homebuyer Cashback mortgage
2.69 per cent 5 Year Fixed 80 per cent LTV, £0 fee (min £150k loan + £2,500 cashback) Max Loan £500k
2.69 per cent 5 Year Fixed 80 per cent LTV, £0 fee (min £100k loan + £1,250 cashback) Max loan £150k
The new Barclays Homebuyer Cashback Mortgage1 will help to support greater number of first time buyers or homemovers by offering a £2,500 cashback available on mortgages greater than £150,000 and up to £500,000 that will cover the Stamp Duty on properties valued up to £250,000. A £1,250 cashback is available on mortgages between £100,000 – £150,000 that matches the maximum Stamp Duty on properties value at £187,000.
Craig Calder, director of Barclays Mortgages, said: "We know how important it is for our customers to get on the property ladder or to move home, so we've introduced Barclays Homebuyer Cashback Mortgage to make it easier. This fee-free cashback purchase only mortgage completely removes one of the major barriers faced by many first time buyers and homemovers, as well as there being no product or valuation fees to pay."
"With a cashback of up to £2,500, it will help first time buyers move forward and buy their own home much sooner – with the flexibility to spend the cashback to either recover their Stamp Duty cost or however they wish."
 Case Study:
Michelle Chow, 23, Ops Planner and Stefan Daines, 24, Insurance Broker (living with parents in Bedfordshire and Hertfordshire) comments:
 "After years of saving for a deposit for our first property, finding a mortgage offering a reward is very encouraging. Knowing that we could be eligible for a £2,500 cashback on our stamp duty is a great motivation when choosing your mortgage provider as every penny goes a long way when you're trying to get onto the property ladder.
"As a couple we can begin to build a home, tailoring it specifically to how we want it, and being offered help with the stamp duty is certainly a weight off of our minds."
Barclays Mortgages will also be making extensive changes to the residential mortgage range and increasing the loan size ranges up to £10 million, many with a fee free option, providing greater choice to first time buyers and homemovers across the UK than ever before.
 What rates we are introducing
 Loan sizes between £5k – £500k
1.79 per cent 2 Year Fixed, 60 per cent (Purchase only) with £0 fee
1.89 per cent 2 Year Fixed, 70 per cent (Purchase only) with £0 fee
1.75 per cent 2 Year Fixed, 70 per cent (Great Escape) with £0 fee
2.35 per cent 2 Year Fixed, 85 per cent with £0 fee
1.99 per cent 3 Year Fixed, 60 per cent with £0 fee
2.04 per cent 3 Year Fixed, 70 per cent with a £999 fee
2.25 per cent 3 Year Fixed, 70 per cent with £0 fee
2.39 per cent 3 Year Fixed, 80 per cent with £0 fee
2.39 per cent 5 Year Fixed, 70 per cent (Purchase Only) with £0 fee
2.35 per cent 5 Year Fixed, 70 per cent (Great Escape)
2.45 per cent 5 Year Fixed, 80 per cent with £0 fee
2.69 per cent 5 Year Fixed, 80 per cent with £0 fee and £1,250 cashback
2.69 per cent 5 Year Fixed, 80 per cent with £0 fee and £2,500 cashback
2.89 per cent 5 Year Fixed, 85 per cent with £0 fee
3.25 per cent 5 Year Fixed, 90 per cent with £0 fee
1.79 per cent (BBBR+1.54 per cent) 2 Year Variable Offset, 65 per cent with a £1,749 fee
1.89 per cent (BBBR+1.64 per cent) 2 Year Variable Offset, 75 per cent with a £1,749 fee
2.49 per cent (BBBR+2.24 per cent) Lifetime Offset, 75 per cent with a £1,999 fee
1.74 per cent (BBBR+1.49 per cent) 2 Year Tracker, 70 per cent Great Escape with £0 fee
1.75 per cent (BBBR+1.50 per cent) 2Yr Tracker, 70 per cent purchase only with a £0 fee
1.85 per cent (BBBR+1.60 per cent) 2Yr Tracker 80 per cent with a £0 fee
 Loan sizes between £500k – £2m
1.28 per cent 2 Year Fixed, 60 per cent with a £1,499 fee
1.40 per cent 2 Year Fixed, 75 per cent with a £1,499 fee
1.54 per cent 2 Year Fixed, 80 per cent with a £1,499 fee
1.92 per cent 2 Year Fixed, 85 per cent with a £1,499 fee
1.84 per cent 5 Year Fixed, 60 per cent with a £1,499 fee
2.04 per cent 5 Year Fixed, 75 per cent with a £1,499 fee
2.20 per cent 5 Year Fixed, 80 per cent with a £1,499 fee
2.44 per cent 5 Year Fixed, 85 per cent with a £1,499 fee
1.18 per cent (BBBR+0.93 per cent) 2 Year Tracker, 60 per cent with a £1,499 fee
1.45 per cent (BBBR+1.20 per cent) 2 Year Tracker, 75 per cent with a £1,499 fee
1.60 per cent (BBBR+1.35 per cent) 2 Year Tracker, 80 per cent with a £1,499 fee
1.84 per cent (BBBR+1.59 per cent) 2 Year Tracker, 85 per cent with a £1,499 fee
 Loan sizes between £2m – £10m
1.39 per cent 2 Year Fixed, 60 per cent with a 0.25 per cent fee
1.49 per cent 2 Year Fixed, 70 per cent with a 0.25 per cent fee
1.99 per cent 5 Year Fixed, 60 per cent with a 0.25 per cent fee
2.09 per cent 5 Year Fixed, 70 per cent with a 0.25 per cent fee
2.59 per cent 10 Year Fixed 70 per cent with a 0.25 per cent fee
1.45 per cent (BBBR+1.20 per cent) 2 Year Tracker, 70 per cent with a 0.25 per cent fee
 Premier Exclusive
1.75 per cent 2 Year Premier Fixed (Remortgage only), 75 per cent with £0 fee
1.79 per cent 3 Year Premier Fixed, 60 per cent with a £999 fee
2.49 per cent 10 Year Premier Fixed, 60 per cent with a £999 fee
 What rates we are reducing
 Loan sizes between £5k – £500k
2 Year Fixed 80 per cent (Great Escape) reduced to 1.95 per cent
2 Year Fixed 90 per cent reduced to 2.33 per cent
2 Year Fixed 90 per cent reduced to 2.75 per cent
3 Year Fixed 85 per cent reduced to 2.29 per cent
3 Year Fixed 90 per cent reduced to 2.55 per cent
5 Year Fixed 75 per cent reduced to 2.09 per cent
5 Year Fixed (Help To Buy) reduced to 2.35 per cent
5 Year Fixed (Help To Buy) reduced to 2.75 per cent
5 Year Fixed 80 per cent reduced to 2.25 per cent
5 Year Fixed 85 per cent reduced to 2.49 per cent
5 Year Fixed 90 per cent reduced to 2.99 per cent
2 Year Tracker 60 per cent reduced to 1.23 per cent (BBBR+0.98 per cent)
For further information on Barclays mortgages visit www.barclays.co.uk/mortgages