Signs of a Failing Gaming Site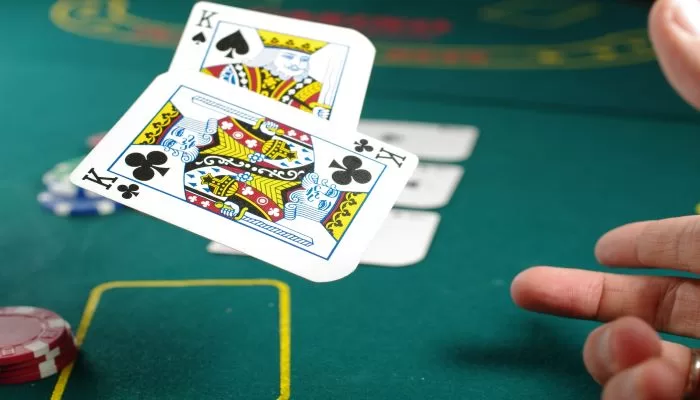 Online gambling is big business. The market has been posting year-on-year gains, with 2021 seeing $60 billion in revenue. So, it's not surprising for entrepreneurs to want to capitalise on the dramatic industry growth. A new casino seems to launch every month. Some operators do a good job of providing players with what they need. The problem is that not all gambling websites are built to last. Running a gambling operation can be difficult, and not every operator succeeds in maintaining a functional and good-quality internet casino.
When some of these casinos fail, they try to refund players' funds, which can take a while. Others, however, abscond with customers' monies, causing considerable damages. It's why some players are only comfortable using old and big operators. If you want to try new casinos, the best you can do is stay ready to leave if you detect an issue. How can you tell if a gambling site is about to close down operations? In most cases, platforms don't stop offering services from one day to another. Services deteriorate over time. Therefore, if you can spot these warning signs, then you can save yourself before getting burned. The following are several aspects to watch out for.
Refusing to Pay Winnings
Perhaps the biggest red flag of a failing casino is non-payment of withdrawal requests. A sinking operator might not have sufficient funds to refund all their players. Early signs include payouts taking a long time to clear. You might hear gamblers complaining about withdrawals taking months. The operator might make the cashout process unnecessarily long to buy time. If a gambling site keeps asking you to resend documents for verification, it could be a delaying tactic.
The situation can escalate to players not getting paid at all. An operator that's about to shut down might find excuses not to honour legitimate winnings. Some even change the terms and conditions to suit the narrative. For this reason, you should watch out for the payment speeds of a new online casino. If a site that cleared cashouts in 24 hours suddenly takes a week or several, then stay alert. Browse through customer complaint sites to see if other players are experiencing the same problem. If delayed or denied payments are a widespread issue, leave the platform before risking more money. Casinos that start having trouble paying customers might be suffering financially or having difficulty finding payment processors to work with.
Ambiguous or Changing Terms and Conditions
Never use an online casino without reading the terms and conditions. It might be tedious, but it is necessary. Before looking at a Stake.com VPN guide, you must be certain the operator allows it. You must know how to use a gambling website before sinking your money into it. T&Cs identify your and the operator's liability during gambling sessions. Regulated casinos must ensure the terms and clear, understandable and concise. One way to spot a failing gambling platform is how it structures its T&Cs. A casino might change this section of the site to try and stiff customers. Since most people don't bother with website terms and conditions, the operator can put just about anything on new clauses.
For example, a casino might reduce its minimum withdrawal limits to restrict the funds it has to pay out before it shuts down. Another trick is using ambiguous language that makes it hard for users to hold the site accountable if something goes wrong. For instance, a casino might say you can't use a bonus on 'games deemed as abusive' instead of listing the titles you can or can't play with bonus funds. Unclear T&Cs can make using a particular site challenging because they give the operator loopholes to get away with poor services.
Large Offers and Revoked Bonuses
Sinking online casinos find the slightest excuse to avoid giving out money. One tactic is refusing to honour legitimate bonus claims. A failing operator might sneak in bogus terms in a promotion to justify not paying the bonus. For instance, the casino can say you came too close to the maximum bet limit. Another trick is saying you applied the bonus on restricted titles when the original terms were not clear about the specific games you can play. If a casino seems to find ridiculous excuses to revoke bonuses, then it could be in trouble. Watch out for offers that are too generous to be true. You might wonder, why would a business on its way out give away money? The reason is to attract as many new users as possible and, consequently, deposits. The bonuses come with fraudulent terms that some players don't notice until it's too late.
Unresponsive Customer Service
A declining quality of customer support is another indicator of a failing business. An online casino that's about to close might start neglecting customers. If an operator cuts the customer service hours of operation, it could signal bigger problems. Agents might take longer than usual to respond on live chat or not reply at all. In other instances, the live chat facility might be completely gone, leaving players with only an email option that takes too long. Unanswered customer complaints are other red flags that testify to an unresponsive customer support team. Be careful about missing responsive gaming sections.
iGaming is a highly competitive industry, where casinos rise and fall all the time. A legitimate gambling business can fail due to many factors, and as a player, you want to make sure you don't get caught in the fallout. The web is filled with horror stories of gamblers losing money in situations where online casinos folded and took customer funds with them. You can't predict which operators are here to stay. However, you can keep an eye out for signs of a failing casino, so you can leave without serious damage. Watch out for deteriorating customer support, delayed withdrawals and denied bonuses, among other signs.