Should Your Business Offer Same-Day Delivery?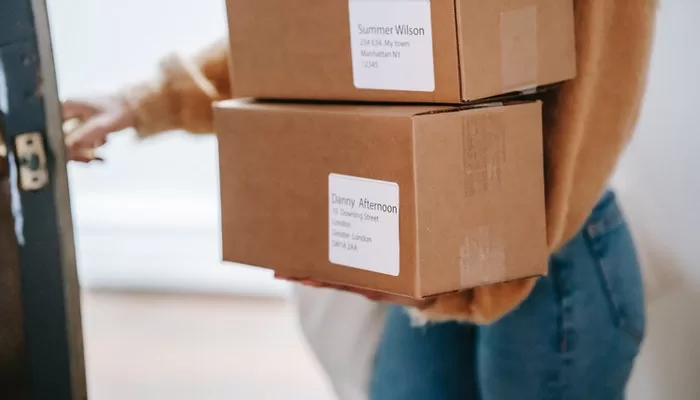 For over 80% of American consumers, speed and convenience are the most important elements considered in their buying decision process. In response, businesses are jumping through hoops to beat the competition and win over their customers' loyalty. 
In this game, same-day delivery can undoubtedly offer your business a competitive edge. But is this the best delivery option for your organization and goals? Here's what to consider before offering same-day delivery to your customers.
Benefits of Same-Day Delivery For Your Business
Same-day delivery refers to a goods delivery strategy that allows customers to receive their package on the same day of their order placement. Due to the complex network necessary to achieve this standard of service and the strict timelines involved, businesses tend to implement a cut-off time (around 2 pm) for order placements. 
When introduced correctly, same-day delivery options can offer a business endless benefits, including:
Increased customer satisfaction levels and loyalty

Reduced

cart abandonment rates by 25%

Faster customers turnaround

Reducing overall delivery costs
In some industries, such as medical supplies and Fast Moving Consumer Goods (i.e.: grocery shopping), same-day delivery is essential to guarantee the freshness and safety of the products delivered. 
Tips To Efficiently Introduce Same-Day Delivery
Today's eCommerce marketplace is dominated by giants like Amazon, which are able to undercut smaller enterprises thanks to their wealth of resources and an unlimited budget. In such a highly competitive environment, offering your customers same-day delivery can elevate your brand above the competition. 
But this strategy comes with some challenges that are not to be overlooked. Firstly, same-day delivery relies on the increased efficiency of what's called "the Last Mile" – or the last stretch of a package's journey through the supply chain.
While this is usually the shortest leg of the process, it is also, notoriously, the most expensive, polluting, and problematic one. On average, the Last Mile accounts for $10 per package – or 53% of all shipping costs.
Additionally, offering same-day delivery to your customers can raise the bar on expectations. Late or failed deliveries can cause a business to lose over $17 per package, not accounting for the reputation and loyalty damage that might ensue. 
Here are some tips to efficiently implement same-day delivery for your business. 
Partnering With a Reliable Same-Day Delivery Service
The first step is to find a reliable local partner. Outsourcing a specialized fleet like Dropoff allows you to find a solution that fits your business's goals and needs. 
For example, if you are looking to grow your business, or you are subjected to seasonality peaks and drops in order volume, an outsourced fleet can easily adapt to your changing needs without wasting resources.
Additionally, dedicated companies leverage cutting-edge delivery management and booking software that might otherwise be too expensive for your small business budget. What's more, a reliable same-day delivery service will know the best routes, understand specific package requirements, and provide a professional service to each customer.
Find The Right Pricing Strategy
It is true that same-day delivery is becoming an expected option, and that it is pricier than other options. But it is also true that nearly 90% of customers are willing to foot the cost of fast delivery or pay more for the product itself to absorb same-day delivery fees. 
It is important to notice that unexpected fees are among the main reasons for customers to abandon their shopping carts. 
So, if you are in the process of implementing fast delivery options, make sure to also design a transparent pricing strategy that suits the unique needs of your target audience.
Optimize Your Delivery Routes
Optimizing your delivery routes is essential to reduce your operational costs, improve your drivers' efficiency, and deliver your products and services online. 
Thanks to shared economy platforms and dedicated delivery companies, you won't have to worry about investing in cutting-edge routing software to optimize your routes. 
However, even if you are relying on a third-party fleet, you should understand and assess the journey of each package to your customers' doorstep. Data can be invaluable to improving your business's efficiency!
Finding The Right Delivery Solution For Your Brand
Aside from same-day delivery, other fast delivery options that are becoming increasingly popular include one-day delivery (or overnight delivery), 2-day delivery, and expedited delivery. Today's eCommerce giants are also piloting even faster delivery timescales such as 2- or 3-hour delivery. 
While customers are always more interested in obtaining goods within hours of placing their orders, you might focus on other features rather than speed to hone your competitive edge. For example, you might find ways to provide low-cost international shipping, free local deliveries, or zero-emission logistics. 
Each business's customers are unique – so make sure to introduce a unique selling point that truly reflects your audience's needs and values!