Should Alcoholic Beverage Companies Pay Attention to Low Carb Diet Trend?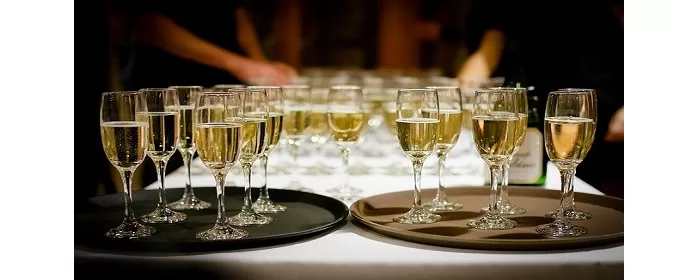 There has been an increasing trend of low carb products in almost every sector of food production. From fast food to beverages, everybody has been working in this area. This is a mix of increasing health consciousness and preventive measures.
It is about time that alcohol beverage companies start exploring this field as well. Most of the health-conscious population is their target audience. These are millennials or people who are open to consuming alcohol for more than just a high. Read on to know more about the reasons for the need for companies to be agile to this shift of trends.
Sugar-intake being monitored
Health has been a critical decision-maker from consumers lately. People have been actively and closely keeping track of their sugar intake and carbohydrate count. This explains why dry farm wines have become very popular. With that in mind, they might reduce the amount of consumption. A lot of people may not use the products at all to consider lesser calorie intake options from elsewhere. This might visibly drop down sales.
By considering low-carb options, the companies will widen their customer base. Some people who might not be avid alcohol consumers may come for the health benefits. People who are being wary of high sugar intake can stay. They will be lured to not reduce consumption drastically in terms of either amount or frequency. Thereby, the impact on sales will be observed.
The foresight of profit-making
A lot of big brands have started using what has been called a 'health halo.' They market their products for their health benefits. This tactic has proved helpful for them in rebranding as per evolving circumstances. If the big brands have done it, the smaller ones will eventually follow. The reputation has been set already, and it is only a matter of time before a boom.
This is a perfect opportunity for alcohol brands to create a mark. All companies are continuously changing their brand image. This might be the ideal time to recreate one. Something new and innovative in the health field would be a perfect space for the same. Some small products exist, but there isn't variety, and nothing has exploded the market.
Organic sells
Even though organic products don't necessarily sell benefits, they work well. This is because of the psychological aspect that makes people 'feel' healthy and premium. They feel like they are living right and making responsible choices. Consumer researches show that even the label can trigger the consumer, which ends up in an urge to buy.
Most often than not, organic items are a little more expensive. However, for years, the wine market in the alcohol industry has seen the return of that extra investment. Another set of researchers have found that in America, 52% of the people who buy organic are millennials. This indicates that the health aspect sells among youngsters.
Customer-centric trends
It is not new that industries are trying to increase customers' roles. The alcohol industry has to be wary, though. There are specific impacts that the products have on their potential customers. While the increase in sales is a priority, clarification of disadvantages is a compulsion. Thus, the more a company has to offer to balance out, the better.
Each customer has an opinion or feedback about the product they use. While most of them don't indulge in filling forms for it, all of them impact your marketing. They are moving towards a new set of patterns. Health benefits will not necessarily make limited alcohol consumption any less important. But it is sure to engage 'customer-marketing.'