Serena Williams' Latest Look for Flushing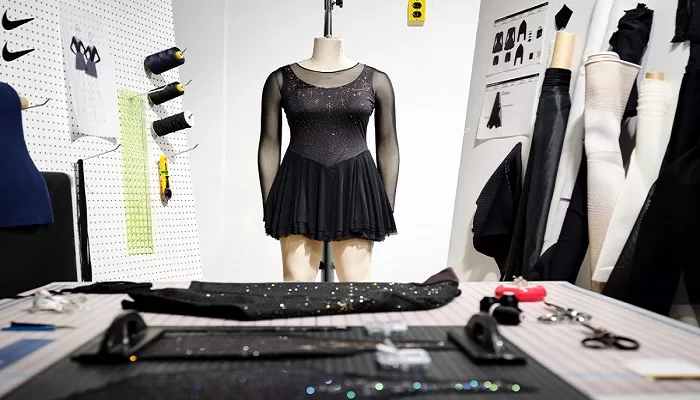 Serena took a hands-on-approach to designing her 2022 look.
Her outfit, inspired by figure skating competition apparel, incorporates a six-layer skirt, referencing Serena's six prior Flushing titles.
A crystal-encrusted bodice alludes to the night sky at the tournament.
On foot, Serena will wear a custom PE NikeCourt Flare 2 featuring a diamond-encrusted Swoosh, along with solid gold lace deubrés designed by Serena Williams Jewelry.
Six-time tournament champion Serena Williams is no stranger to making bold statements on and off the court in New York City.
Historically, Serena's love for, and training in, fashion has informed breathtaking, defining looks. For her latest outfit for Flushing, Serena took control, providing the full vision and dialing the details for a thrilling design created to make her feel comfortable and confident.
Inspired by graceful competition dresses worn by figure skaters, the embellished bodice and the skirt place Serena in the spotlight and allow her freedom of movement. The skirt includes six layers, a nod to her six previous title wins in Flushing. With a matching jacket and tote, the deep hue and crystal-encrusted bodice refracts light and shines brightly, alluding to the night sky at the tournament.
The look is paired with the NikeCourt Flare 2—a custom Serena PE featuring a diamond-encrusted Swoosh design and her initials on the medial side. The solid gold deubrés on the laces feature 400 hand-set diamonds in black ceramic created in collaboration with Serena Williams Jewelry.
Source: Nike