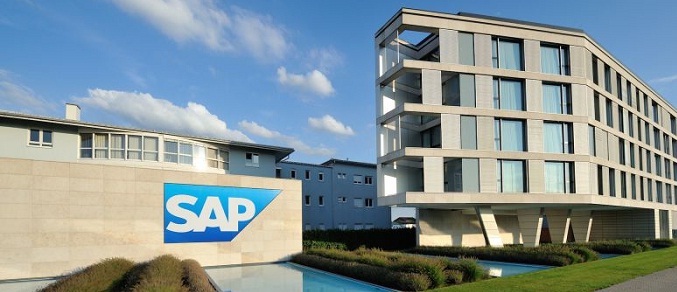 Next-Generation Platform for Digital Transformation to Help IT Balance Agility and Stability
SAP SE (NYSE: SAP) announced the SAP HANA 2 platform, the next generation of SAP HANA optimized for innovation.
SAP HANA 2 includes and extends the proven technology from SAP's breakthrough in-memory computing platform to provide a new foundation for digital transformation. In addition, new SAP HANA microservices are available by subscription through the SAP Hybris as a Service (informally referred to as "YaaS") marketplace to spur developer innovation by embedding richer insight into modern applications. These announcements were made at SAP TechEd Barcelona being held Nov. 8–10.
"SAP pioneered in-memory computing with the launch of SAP HANA in 2010 and throughout our journey we have driven breakthrough innovation on a highly stable core data platform for our customers," said Bernd Leukert, member of the executive board, Products and Innovation, SAP SE. "The release of SAP HANA 2 marks a milestone in the industry, as it represents the next generation of SAP HANA that will propel customers toward a successful and prosperous digital future."
SAP HANA 2 is planned to be released to customers on November 30, 2016. The express edition of SAP HANA 2 will be available for delivery shortly after general availability to help organizations jump-start new development projects. As an innovation platform, SAP HANA 2 will deliver technology enhancements twice a year to support agile IT.
Planned new key features and enhancements to help IT transform include:
Database management: IT organizations will be able to provide business continuity with enhanced high availability, security, workload management and administration enhancements. For example, the new active/active read-enabledoption enables IT organizations to leverage secondary systems – previously used only for system replication – to off-load read-intensive workloads for improved operations.
Data management: Businesses are expected to leverage data, regardless of where it resides, with enhancements to enterprise modeling, data integration, data quality and tiered storage. A new edition of the SAP Enterprise Architecture Designer Web application that works with and is powered by SAP HANA allows IT organizations to manage complex information architectures and visualize the potential impact of new technologies before they are implemented.
Analytical intelligence: Developers are embedding rich insight into applications with enhanced analytical processing engines for text, spatial, graph and streaming data. For example, new algorithms for classification, association, time series and regression have been added to the predictive analytics library to empower data scientists to discover new patterns and incorporate machine learning into custom applications.
Application development: Developers are expected to build and deploy next-generation applications with enhanced functions for application servers, development tools and languages. For example, bring-your-own-language support provides a choice of additional third-party build packs and runtimes that can be used within SAP HANA extended application services, advanced model. Also, a new file processor API enables developers to extract text and metadata from documents to deliver deeper insights.
New SAP HANA Microservices in the Cloud
Users of cloud-based microservices powered by SAP HANA can enhance applications with analytical insight using simple APIs and any language or development platform.
The new SAP HANA services in the cloud include:
Text Analysis Entity Extraction, Text Analysis Fact Extraction and Text Analysis Linguistic Analysis: Use text data processing features in the cloud for application enhancement with natural language processing.
Earth Observation Analysis service (beta): Co-innovated with European Space Agency (ESA) and based on the Open Geospatial Consortium (OGC) EO-WCS standard, this microservice accesses satellite data from ESA and uses SAP HANA, spatial edition, to perform spatial processing in the cloud. The new service, announced today in conjunction with Munich RE, delivers historic information about vegetation, water, soil and other spectral indexes in real time.
"SAP HANA 2 represents a continuation of technology innovation by SAP, designed to enable organizations to address the fast-changing aspects of digital business," said Carl Olofson, research vice president, IDC. "SAP HANA 2 features new and enhanced functions that can enhance data management and accelerate application development for digital transformation. In addition, new SAP HANA microservices in the cloud, accessible through SAP Hybris as a Service, are expected to increase innovation of insight-driven applications to deliver competitive advantage for SAP customers."
About SAP
As market leader in enterprise application software, SAP (NYSE: SAP) helps companies of all sizes and industries run better. From back office to boardroom, warehouse to storefront, desktop to mobile device – SAP empowers people and organizations to work together more efficiently and use business insight more effectively to stay ahead of the competition. SAP applications and services enable more than 335,000 business and public sector customers to operate profitably, adapt continuously, and grow sustainably