SAP Reveals New Technology Designed to Help Move Business Beyond Bias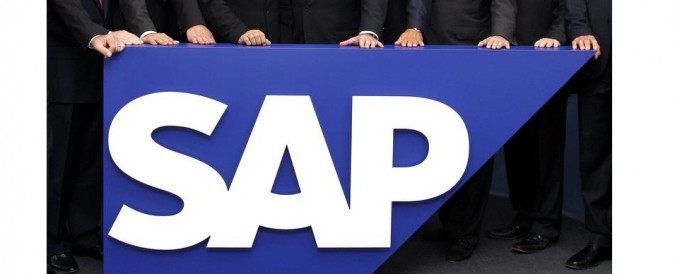 LAS VEGAS — SAP SE (NYSE: SAP) today outlined plans to use machine learning to detect and help eliminate bias in every decision point of the end-to-end talent lifecycle, from hiring through succession.
At SuccessConnect, taking place in Las Vegas, SAP will showcase planned upcoming capabilities within its market-leading cloud-based SAP SuccessFactors HCM Suite to help organizations around the world identify and prevent unconscious bias.
"Bias in business undermines employee commitment, performance and retention," said Mike Ettling, president of SAP SuccessFactors.* "We're investing heavily in furthering the functionality we have today, as well as in new capabilities across our suite, because we believe technology can help root out and eliminate bias, and promote more diversity and inclusion across the entire business."
Diversity in the workforce is a business and economic imperative, with research clearly showing better financial returns and improved employee engagement for companies with diverse workforces. According to consulting firm McKinsey, companies in the top quartile for gender diversity are 15 percent more likely to have financial returns above their respective national industry medians, and the number jumps to 35 percent for racial and ethnic diversity.
In a new study conducted by Oxford Economics and sponsored by SAP, Leaders 2020, executives leading digital transformation are more likely to have established diversity programs (46 percent vs. 38 percent of all respondents), and to recognize diversity's positive impact on culture (66 percent vs. 47 percent) and financial performance (37 percent vs. 29 percent). These Digital Leaders also report higher revenue and profitability growth.
SAP plans to both optimize existing solutions and roll out unique new functionality in key decision areas that historically have prevented organizations from utilizing total talent. This announcement delivers on the commitment made by the company earlier this year. The planned upcoming technology on display at SuccessConnect includes:
Diversity and Inclusion E-Book — a guide to help customers optimize existing features throughout the talent lifecycle that support inclusiveness, enabling customers with SAP SuccessFactors products to better design, utilize and benefit from solutions that help them harness the best talent. The e-book is available today.
Recruiting — machine learning–based sentiment analysis of job descriptions within the SAP SuccessFactors Recruiting Management solution to not only identify potentially biased language in job descriptions but also recommend alternative language to ensure the descriptions are gender-neutral. These enhancements are planned for a future release.
Calibration — enhanced calibration within the SAP SuccessFactors Performance & Goals solution to include calibration analysis by diversity rules, including in-app 9-box descriptors and bias detection alerts, to help ensure consistent, equitable standards in evaluating performance and potential. These enhancements are planned for a future release.
Mentoring — a feature within the career development planning component that will match mentors based on skills and competencies to help ensure mentoring is equitable and inclusive, and efficiently track mentor-mentee relationships. Mentoring is planned for availability in the SAP SuccessFactors solutions Q4 release.
SAP is taking a comprehensive approach to actively address the pressing problem of unconscious bias. By using the diversity of thought and innovation of its own global workforce and harnessing the knowledge and learning from customers and experts such as those in the SAP Diversity and Inclusion Customer Advisory Group, the company is building new technology within the SAP SuccessFactors HCM Suite.
"The economic impact and business value of workplace diversity and inclusion is undeniable," said Debra Plousha Moore, chief human resources officer and executive vice president at Carolinas HealthCare System. "Data itself is not going to make the change. SAP is now putting Big Data to use to help us see our diversity framework and adjust how we pick talent, how we promote talent and what we want our organization to represent. Diversity and equity are not philanthropy but business imperatives. SAP is helping to change the dialog on these topics."
Lisa Rowan, research vice president of HR and Talent Management Services at IDC, said: "Given the higher returns that diversity is expected to bring, SAP is on the right path by helping organizations invest in the right technology now. Companies looking to build diversity and inclusion for a modern workforce will win and pull further ahead, while laggards will fall further behind."
SAP SuccessFactors road map offerings will be showcased at SuccessConnect, the top HR event of the year, taking place in Las Vegas. In addition to keynote demonstrations, a session titled "Digital Inclusiveness: Using Technology to Support Gender Equity" will feature diversity experts discussing the role human capital management technology can play in addressing issues related to attracting, hiring, managing, developing, compensating, promoting and retaining a more diverse workforce.
We all have defining moments in our lives that have shaped our views on diversity and inclusion. You can join Debra Plousha Moore and others in our "Defining Moment" series on The Digitalist.
About SAP
As market leader in enterprise application software, SAP (NYSE: SAP) helps companies of all sizes and industries run better. From back office to boardroom, warehouse to storefront, desktop to mobile device — SAP empowers people and organizations to work together more efficiently and use business insight more effectively to stay ahead of the competition. SAP applications and services enable approximately 320,000 business and public sector customers to operate profitably, adapt continuously, and grow sustainably. For more information, visitwww.sap.com.