SAP Predictive Engineering Insights Enables Digital Asset Management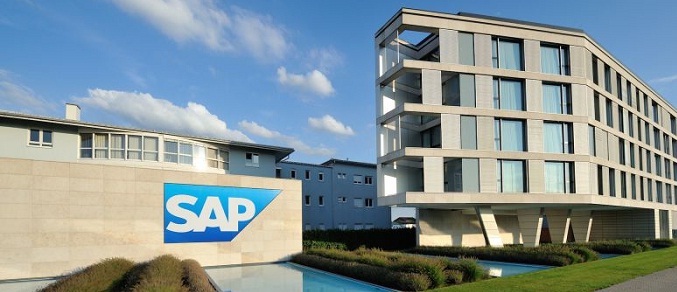 SAP SE (NYSE: SAP) has introduced SAP Predictive Engineering Insights, a cloud-based solution that creates virtual equivalents of physical assets to provide real-time, intelligent analysis based on sensor feeds.
Powered by SAP Leonardo, SAP Predictive Engineering Insights replaces the need for physical inspections with ongoing, live "digital inspection" and analysis. It combines a standard engineering methodology for calculating forces, stresses and fatigue based on sensor data with a high-performance 3D engine to provide visualized engineering insights. Customers can increase operational efficiency by connecting real-time engineering insights both to core business processes and to other SAP Leonardo–based asset management solutions, including SAP Predictive Maintenance and Service and SAP Asset Intelligence Network.
"Smart, connected assets are driving efficiency, performance gains and business improvements in a growing number of industries today," LNS Research fellow Dan Miklovic said. "Making all of this possible is a digital twin that ties together engineering design models, predictive and prescriptive analytics, and collaborative performance and reliability insights. Going forward, companies leveraging these capabilities will be more profitable, and their smart, connected assets will allow them to better service their customers, leading to greater market share."
SAP Predictive Engineering Insights builds on digital twin technology obtained from SAP's acquisition of Fedem Technology to maximize the effectiveness of industrial assets by increasing availability and performance. The solution also helps equipment owners use Big Data analytics combined with simulations for live asset performance management. To view the video, visit here.
"This solution delivers on our Industry 4.0 vision for a network of digital twins to help our customers predict and improve asset performance and reliability with engineering insights," said Hans Thalbauer, senior vice president for IoT and Digital Supply Chain, SAP. "We are enabling a virtual network for secure and distributed systems of record, real-time collaboration across the digital supply chain, new business model delivery and advanced analytics."
SAP is designing its network of digital twins to synchronize in real time the virtual, physical, conditional and commercial definitions of assets and products. It is intended to help customers accelerate innovation, optimize operating performance conditions, predict service requirements, improve diagnostics and enhance decision-making throughout the value network.
To learn more, visit the SAP News Center. Follow SAP on Twitter at @sapnews.