SAP Launches Expert Chat to Connect Customers in Real Time to Technical Support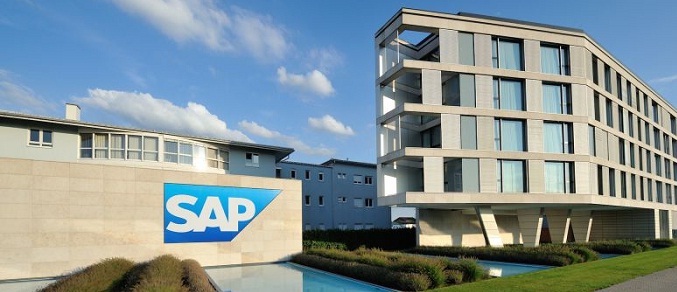 SAP SE (NYSE: SAP) announced the launch of the Expert Chat service – a live chat function that connects SAP customers to technical support experts instantly.
The service, which is available for all support levels and almost all solutions,* went live on June 30 and has already seen success. Eighty-three percent of customers rated their satisfaction at 8 to 10 on a scale of 1 to 10, 64 percent of incidents were resolved during the chat and average chat time was 21 minutes.
Unlike any other chat function available, Expert Chat provides a live contact channel between customers and support experts from SAP, showing that SAP continues to deliver on its next-generation support strategy. Expert Chat differs from the traditional ticket-based support in that the waiting time for customers is eliminated. Instead of filing an incident, customers can instantly start an Expert Chat. This real-time interaction with SAP's support organization creates a faster and more direct route to issue resolution, which improves customer satisfaction while reducing project and operational costs.
"When our customers are taking their business 'digital,' their business processes are becoming real time. This means that the support services they turn to when needed must be real-time as well," said Andreas Heckmann, global senior vice president, Product Support, SAP. "We established Expert Chat to address that need. As a service providing a live support channel, Expert Chat offers direct access to the best expert for any SAP software–related problem or question at hand."
Customers can access Expert Chat through the SAP ONE Support Launchpad, which provides a central place for users to access all support channels provided by SAP. The process for starting a support engagement is the same as before; the only difference is that now customers have the opportunity to interact directly with an SAP support engineer through a real-time conversation. The Expert Chat service is available to customers of every support-level subscription.
"Real-time, digital business processes require 24×7 uptime, and that means the time to resolve problems has to match the cadence of the business," said Joshua Greenbaum, principal, Enterprise Applications Consulting. "Bringing online chat to SAP's support services adds an important new channel for maintaining the system and business process uptime that SAP's customers, and the customers' customers, have come to expect."
In addition to its unique Expert Chat service, this next-generation support enables users to use Google search to find answers in popular knowledge-based articles. It provides transparency for SAP SuccessFactors solutions with a cloud availability center prototype. And a redesigned, mobile-friendly SAP Support Portal service is available for preview at support.sap.com.