SAP Launches Customer Initiative Focused on the Intelligent Supply Chain for Assets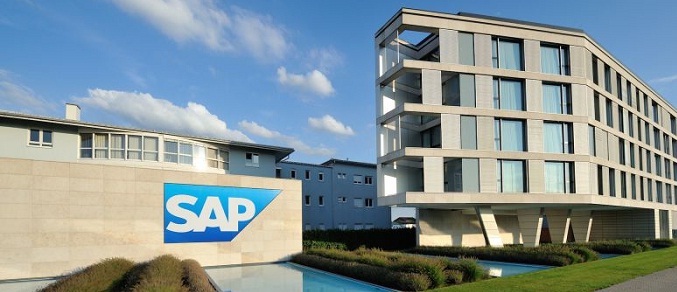 SAP SE (NYSE: SAP) announced the intelligent supply chain for assets customer initiative, which brings together SAP and its industry-leading customers to transform businesses in supply chain planning and asset management.
SAP will co-innovate with customers to define best practices and new use cases in areas such as integrated business planning and intelligent asset management, including service parts planning for the energy and natural resources industries.
The intelligent supply chain for assets customer initiative includes a series of transformational workshops run by SAP supply chain experts and customers. Participating industries including mining, oil and gas, chemicals, mill products and utilities, among others, will help shape SAP Digital Supply Chain solutions. Ideas produced by the customer initiative may also be later applied to improve scheduling and execution.
"This program provides our customers with an early opportunity to identify truly transformative use cases that can have profound impact on their operations," said Hala Zeine, president, SAP Digital Supply Chain. "We believe intelligent technology combined with industry collaboration and pervasive simulations will help companies reduce downtime from repair and boost overall revenue and performance from design to operations."
Maintenance represents one of the largest operational costs to asset-intensive industries. SAP is enriching intelligent enterprise solutions by integrating demand, maintenance and supply planning. Customers participating in the initiative can benefit from SAP's recognized innovation in planning and asset management to identify the most valuable use cases related to assets and parts' lifecycles. They also can collaborate on improving functionality and refining best practices.
"In order to achieve our business vision, it was imperative that we built an integrated business, both across the traditional internal functions and extending beyond our business to our suppliers" said Barry Fitzgerald, CEO at Roy Hill, an integrated iron ore mining, rail and port operation based in Australia. "As the IoT delivers increasing levels of information giving voice to our assets, reducing barriers between our assets and our suppliers is fundamental to delivering the right materials to our maintenance teams in the field to maximize margin and future-proof our business. By partnering with SAP since 2014, we have explored an innovation pathway to bringing true integration of information and material flow between assets and suppliers."
Source: SAP