SAP Introduces SAP Advanced Deployment for Fast and Safe Adoption of SAP S/4HANA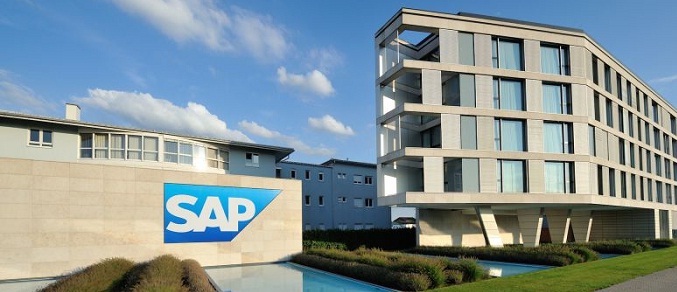 SAP SE (NYSE: SAP) announced the availability of the SAP Advanced Deployment service, which gives customers the option of choosing the end-to-end service from SAP for the fast and safe adoption of SAP S/4HANA, the next-generation digital core.
This service is a response to customers who have asked SAP to prime deployments of SAP S/4HANA. The service can be tailored to individual transition scenarios.
"Today, the question is no longer if companies need to digitally transform, but when and how fast," said Tom Janoshalmi, senior vice president and head, strategy and portfolio, SAP Digital Business Services, SAP. "The journey, however, is risky as full alignment is required between business models, processes and technology. With SAP Advanced Deployment, SAP is offering end-to-end implementation of projects for SAP S/4HANA, freeing up time for businesses to focus on how they can use their new digital resources to their unique advantage."
SAP Advanced Deployment provides customers with support throughout the entire deployment lifecycle of SAP S/4HANA, including:
Planning and project management: SAP evaluates your business to determine the best-fit implementation strategy, identify necessary prerequisites and target architecture for a successful implementation of SAP S/4HANA.
Build, platform and data migration design: SAP assesses your current capabilities and designs and scopes an innovation road map with the right technology environment, processes and organization for your digital transformation through SAP S/4HANA.
Build and data migration execution: Using a delivery suitcase complete with assets, accelerators and business process templates from SAP, SAP carries out the functional implementation of SAP S/4HANA by migrating an existing platform or facilitating the installation of a new platform.
SAP Advanced Deployment uses the accelerated innovation road map first available through SAP Value Assurance service packages. With this systematic, outcome-driven approach, in combination with the unique expertise and support for industry best practices SAP provides, SAP helps reduce overall time to value in implementations of SAP S/4HANA.
Similar to SAP Value Assurance service packages, SAP Advanced Deployment leverages SAP Solution Manager 7.2 to facilitate conversations between IT and different lines of business (LOBs). It builds on the SAP Activate innovation adoption framework to further streamline the deployment of SAP S/4HANA. Additionally, both SAP Value Assurance services packages and SAP Advanced Deployment are supported by SAP Model Company services, making it easier to complete industry and LOB-specific transformation projects for SAP S/4HANA.
Additional information about SAP Advanced Deployment can be found at https://www.sap.com/services/transition-to-s4hana.html.