SAP Introduces Machine Learning and Predictive Analytics to Cloud-Based Integrated Business Planning Suite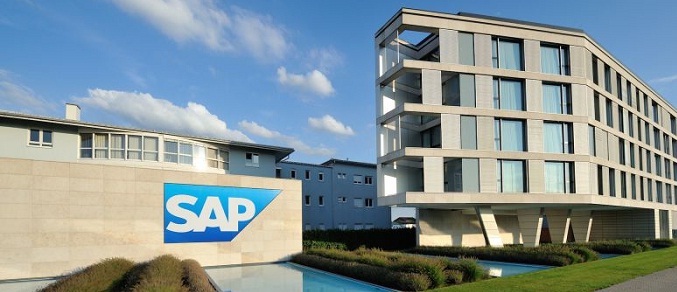 SAP SE (NYSE: SAP) announced increased automation capabilities for SAP Integrated Business Planning, its cloud-based solution for sales and operations planning, demand sensing and forecasting, inventory and supply optimization, and exception-driven response management.
The introduction of machine learning intelligence is part of a series of new enhancements that also include more accurate omnichannel replenishment and product segmentation. SAP Integrated Business Planning helps customers achieve greater visibility, shorter planning cycles and a faster, more accurate response to changes in supply and demand.
"With customer expectations and market conditions changing constantly, companies increasingly require collaborative planning with powerful analytical capabilities to ensure accurate and agile execution," said Hans Thalbauer, senior vice president, Digital Supply Chain and IoT, SAP. "Our integrated planning solution allows our customers to align business objectives with operations to achieve top-line growth and higher profits, while significantly improving customer service, order fulfillment and end-user engagement."
Recognized as a leader in supply chain planning by industry research firm IDC, SAP Integrated Business Planning serves companies in a range of industries including automotive, chemicals, consumer products, distribution/retail, high tech, manufacturing, mill products and mining, pharmaceuticals and services. These companies are using the solution to bring together previously disconnected data sources and processes, eliminate reliance on ad hoc collaboration over email and Microsoft Excel, and deliver cross-functional decision making with the benefit of "what-if" scenario analysis.
Featuring state-of-the art business processes with highly flexible user interfaces, enhancements include:
Improved ABC/XYZ segmentation, enabling companies to make planning, cost and service decisions, such as demand sensing or statistical forecasting, that are appropriate to specific customer and product segments
Machine learning to be embedded into the suite through SAP Clea, the SAP portfolio of machine learning technology, software applications, and related services
Further enhancements to planning algorithms, enabling increased automation such as fair share allocations under constrained supply
New configurable analytics and dashboard apps, offering improved monitoring and decision support for fast response, and insights such as cost drivers in inventory
New supply chain network visualization so planners can view real-world supply chain network in digital representation
Enhanced product lifecycle management capabilities, including phase-in and phase-out modeling for efficient product launches while managing inventory obsolescence
A new process orchestration app, helping ensure automation and monitoring of planning processes across short, midterm and long-term horizons