SAP Introduces Intelligent HR Solution to Help Businesses Eliminate Bias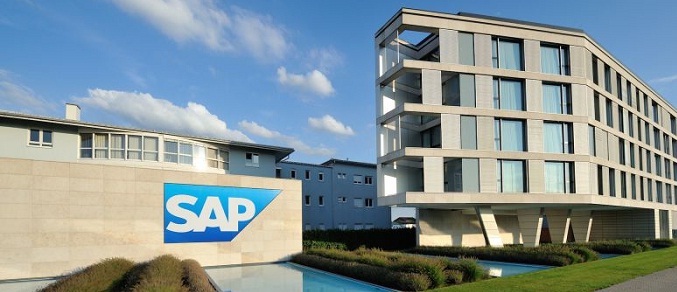 SAP SE (NYSE: SAP) announced the planned release of its new job analyzer functionality embedded within the SAP SuccessFactors Recruiting Management solution to help organizations craft effective, competitive job descriptions and eliminate unconscious bias in recruiting.
The functionality supports corporate talent objectives by using machine learning algorithms to predict and flag language that reflects gender bias during the recruitment process. With this new functionality, organizations are empowered to expand their talent pools and target the best candidates for every role. The announcement was made at the 2017 HR Technology Conference & Expo, taking place October 10-13 at The Venetian in Las Vegas.
Available in beta in the fourth quarter of 2017, the job analyzer functionality enables businesses to further integrate diversity and inclusion considerations into key talent management decisions. The new functionality utilizes SAP Leonardo Machine Learning capabilities to help managers and recruiters identify and eliminate gender-biased language from job descriptions. This results in an expanded, richer applicant pool, which helps enable business leaders to reach the most qualified candidates for every position. With the power of external data, hiring managers can analyze market competitiveness and salary ranges and scrub bias language from jobs descriptions for a broader and deeper solution for the global shortage of talent.
"Many businesses continue to have unintended blind spots when it comes to their hiring practices, and this is stopping them from finding the best talent," said Greg Tomb, president, SAP SuccessFactors*. "We are introducing digital innovation with machine learning to help HR teams uncover new insights across the full range of HR processes, in this case to support unbiased decision making in the hiring process. With the job analyzer, leaders are better positioned to attract and engage the best available people, which equates to a stronger business impact."
SAP is also expanding its Business Beyond Bias focus to help companies optimize existing features throughout the SAP SuccessFactors HCM Suite to eliminate inherent biases around age, ethnicity, and differently-abled and LGBT communities.
"The global workforce is increasingly diverse, with more employees of different backgrounds and perspectives joining the labor market each day," said Lisa Rowan, research vice president, HR, talent and learning strategies, IDC. "At the same time, companies worldwide are facing widening talent shortages that they are struggling to address. With these tools available throughout the SAP SuccessFactors HCM Suite, customers are better placed to remove the blind spots that are hindering them from attracting, selecting, engaging and advancing the best talent."
These new capabilities are the latest to be delivered across the SAP SuccessFactors solutions to help organizations eliminate unconscious bias across the entire employee lifecycle. Prior deliveries include:
Calibration: Enhancements within the SAP SuccessFactors Performance & Goals solution include photoless calibration and calibration analysis by diversity rules, such as in-app nine-box descriptors, which help ensure consistent, equitable standards in evaluating performance, potential and promotion eligibility.
Mentoring: Functionality within the SAP SuccessFactors Succession & Development solution enables HR to match mentors and mentees based on skills and competencies to help ensure mentoring is equitable and inclusive.
Workforce analytics: Data analysis capabilities within the SAP SuccessFactors Workforce Analytics solution enables businesses to highlight areas where diversity and inclusion targets are not being met, to visualize and forecast diversity trends in their organization and to give executives greater insight into their diversity and inclusion efforts.
The Business Beyond Bias product initiative from SAP has been recognized as Awesome New Technologies for HR by HR Tech Conference. Amy Wilson, head of product at SAP SuccessFactors, will showcase the new capabilities during the award session, taking place from 3:30 p.m. to 4:30 p.m., Wednesday, Oct. 11. Prior to that, Wilson and Debra Plousha Moore, system chief of staff and executive vice president at Carolinas HealthCare System, will discuss "How Carolinas HealthCare System Moves Its Business Beyond Bias" from 11:00 a.m. to noon, Wednesday, Oct. 11. Wilson spoke about "The ROI of Women Investing in Women" during HR Tech's "Women in HR Technology" summit from 10:30 a.m. to 11:15 a.m., Tuesday, Oct. 10.
To learn more about how SAP SuccessFactors HCM Suite can help create a more diverse and inclusive workforce and move business beyond bias, access a new e-book here.
For more information, visit the SAP SuccessFactors website and the SAP News Center.
About SAP
As market leader in enterprise application software, SAP (NYSE: SAP) helps companies of all sizes and industries run better. From back office to boardroom, warehouse to storefront, desktop to mobile device – SAP empowers people and organizations to work together more efficiently and use business insight more effectively to stay ahead of the competition. SAP applications and services enable more than 355,000 business and public sector customers to operate profitably, adapt continuously, and grow sustainably. For more information, visit