SAP Hands-On Learning Lets Customers Try Their Hand at SAP Software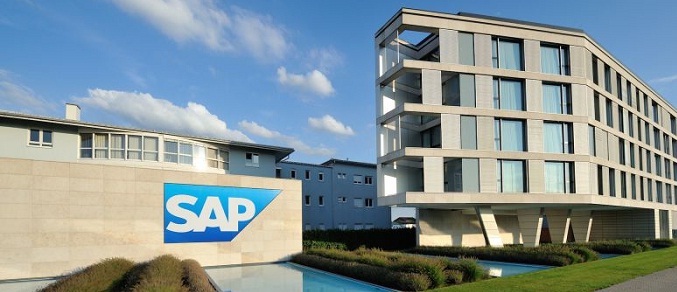 SAP SE (NYSE: SAP) announced the availability of the SAP Hands-On Learning course, a new live, in-person delivery format for education and best practices for SAP solutions.
After gaining theoretical knowledge of SAP software through digital resources such asSAP Learning Hub and the openSAP platform, SAP professionals, consultants, developers and project teams across lines of business can turn to SAP Hands-On Learning. The course gives them the opportunity to apply their newly acquired knowledge under the direct guidance of SAP expert instructors.
"SAP Hands-On Learning is a real value-add in the learning journey for SAP users," said Bernd Welz, chief knowledge officer, SAP SE. "Being able to apply the knowledge learned in a hands-on, real-life setting under the guidance of SAP experts will allow SAP learners to build their SAP expert competency."
Approximately 90 percent of each SAP Hands-On Learning course involves direct interaction with, and guidance from, SAP instructors who coach learners through case-study driven exercises within real solutions. It currently offers courses related to the implementation and optimization of SAP Cloud Platform and SAP S/4HANA, including:
Hands-On Native Cloud Java Development: Practical experience in designing resilient systems with Spring Boot and Spring Cloud from Pivotal Software Inc., SAP Cloud Platform and Cloud Foundry, as well as practice on how to manage data across database systems
Hands-On Native Cloud Java Development with SAP S/4HANA Cloud SDK: Hands-on practice in using the software development kit for SAP S/4HANA Cloud to build and run high-performing applications on SAP Cloud Platform
Hands-On SAP Cloud Platform Development: Step-by-step creation and deployment of Java, SAP Fiori apps and multitarget apps to gain a better understanding of the opportunities available on SAP Cloud Platform
Hands-On SAP HANA Extended Application Services Development: Hands-on exposure to the possibilities of SAP HANA extended application services, advanced model, in combination with SAP Cloud Platform for a better understanding of the SAP HANA business data platform
System Conversion for SAP S/4HANA and SAP Software Upgrades: Preparation for users who want to perform a system conversion for SAP S/4HANA or system upgrades from an administrative point of view
SAP software users interested in applying and assessing their skills through the SAP Hands-On Learning course can learn more at https://training.sap.com/content/hands-on-learning?flushcache.
Source: SAP