SAP Expands User Experience Across All-Analytics Platform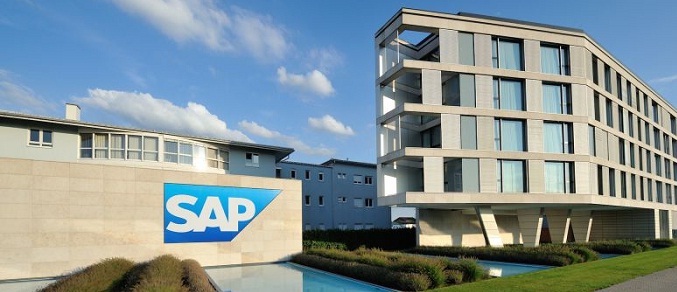 New International Business Communications Standard (IBCS) certification for SAP Analytics Cloud
Enhanced common user experience across all capabilities and devices in SAP Analytics Cloud
Smart assist enhancements for machine learning and AI-driven insights
SAP SE (NYSE: SAP) announced the SAP Analytics Cloud solution is now certified by the International Business Communication Standards (IBCS), empowering self-service users to easily build IBCS-compliant presentations for better, faster business decision-making.
SAP also outlined a series of new and future innovations such as machine learning (ML) and artificial intelligence (AI) to enhance the user experience (UX) and user interface (UI) across devices.
The announcements were made at the Gartner Data & Analytics Summit held in Grapevine, Texas, March 5 through March 7.
IBCS sets clear guidelines for communicating business information in the most concise manner for better analysis, understanding, reasoning and presentation. The integration of IBCS charting into SAP Analytics Cloud simplifies creating charts and tables that conform to IBCS standards. Reports, dashboards and presentations can be dramatically improved and are available to all users, regardless of license type.
"IBCS-compliant presentations in SAP Analytics Cloud equip Villeroy & Boch with immediate insights into sales analysis," said Patrick Keller, head of Analytics and Planning at Villeroy & Boch, one of the world's largest makers of ceramic and porcelain tableware. "By combining clear and actionable visualizations with live connectivity to the SAP Business Warehouse application, Villeroy & Boch empowers users with effective business communication to make better decisions."
One of the challenges businesses face is communicating important business information, especially across business lines. Context is often lost when data is hidden or not shown in relation to other data. Without standards for displaying data visualizations, audiences may not be able to fully comprehend the information as effectively.
"One of the most important roles of data visualizations is to make figures, relationships and divergences easier to understand, especially when sharing or presenting that information," said Dr. Rolf Hichert, president of the IBCS Association. "The audience needs to be able to quickly look at a chart or a table and sort out the information in a meaningful way so that they can act on it."
Consumer-Grade Experience in One Platform for All Analytics
SAP UX innovations offer users a unified experience across mobile and smart technologies. Furthermore, new smart assist capabilities for ML and AI in SAP Analytics Cloud allow users to gain smarter, more automated, context-driven insights.
"Business leaders need clear and understandable information that's in the proper context to enable them to effectively analyze their data and make more-informed business decisions," said Mike Flannagan, SAP Leonardo and Analytics senior vice president. "To address this need, SAP is not only building an effective communications standard, it's also continually enhancing its UX and UI across SAP Analytics Cloud. This reflects our vision and commitment to help people make better and faster business decisions."
Enhancements to a common UX across all analytics capabilities, connecting previously siloed disciplines such as planning and data analysis, will further support increased user adoption and analytics access. Additionally, planned innovation for an SAP Fiori–inspired UI will integrate analytic workflows in SAP Analytics Cloud.
With enhancements to mobile strategy for SAP Analytics Cloud, customers can benefit from responsive UI for real-time insights, dynamic functionality and collaboration capabilities that scale from large screens to phones and tablets. Planned innovations for the SAP Analytics Cloud mobile app include mobile-first data experiences and offline data capabilities.
Smart Assist Enhancements for Machine Learning and AI-Driven Insights
Recent product innovations with ML and AI have brought new smart assist capabilities to SAP Analytics Cloud, empowering users to gain smarter, more automated, context-driven insights such as smart data wrangling, smart discovery, smart insights, smart grouping, what-if analysis and automated dashboard creation. The natural language query (NLQ) for conversational AI planned for later this year is intended to enable users to easily search their data for insights.
SAP Analytics Cloud continues to tighten integration with more than 24 select SAP line-of-business applications, including SAP SuccessFactors, SAP Ariba, and SAP Hybris solutions and SAP S/4HANA. The ability to directly embed analytics, leveraging prebuilt content, within line-of-business applications is shown to significantly improve productivity, reduce costs and optimize organizational decision-making.
Visit www.sapanalytics.cloud to explore the in-product guided learning resource, which gives users up-to-date information on new features as they become available.
For more information, visit the SAP News Center. Follow SAP on Twitter at @sapnews.
About SAP
As market leader in enterprise application software, SAP (NYSE: SAP) helps companies of all sizes and industries run better. From back office to boardroom, warehouse to storefront, desktop to mobile device – SAP empowers people and organizations to work together more efficiently and use business insight more effectively to stay ahead of the competition. SAP applications and services enable more than 378,000 business and public sector customers to operate profitably, adapt continuously and grow sustainably. For more information, visit www.sap.com.