SAP Expands Availability of SAP HANA, Express Edition, in the Public Cloud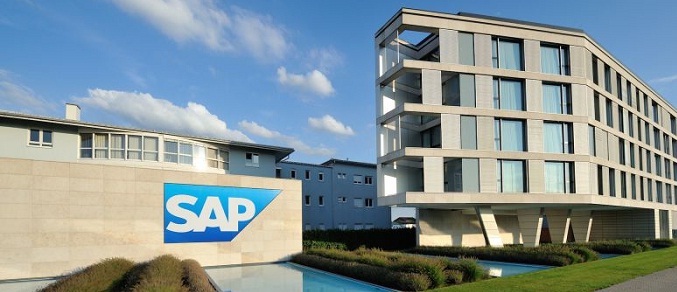 SAP SE (NYSE: SAP) announced that the express edition of the SAP HANA platform is available on Docker Store, Google Cloud Launcher, Huawei Cloud and Microsoft Azure Marketplace, as well as SAP Store, giving developers a broad choice of cloud providers to easily take advantage of the streamlined edition of SAP HANA, a market-leading in-memory database and application development platform.
The announcement was made at the SAP TechEd conference, being held September 25–29 in Las Vegas.
"It has never been easier for the huge development communities using public clouds to experience the power of SAP HANA," said Daniel Schneiss, senior vice president and global head of SAP HANA development, SAP. "SAP HANA, express edition, is designed so developers can quickly start building powerful data-driven applications that deliver unforeseen insights from live data, using their programming language of choice. We will continue to expand cloud options for SAP HANA, offering developers the flexibility to choose the cloud platform that they prefer."
With thousands of developers already using SAP HANA, express edition, since its introduction in September 2016, this offering has become a popular choice for application developers seeking to process a wide variety of data and algorithms in memory. They are using the express edition to build smart applications and analytics solutions that can uniquely combine transactional and advanced analytical processing on a single copy of data from anywhere.
Winners of the Intelligent App Challenge
SAP and Google Cloud also announced the results of the Intelligent App Challenge, which kicked off at the SAPPHIRE NOW conference in May 2017. The winners and finalists demonstrated in-depth collaboration to build innovative business applications on Google Cloud Platform using SAP HANA, express edition:
VASPP created an app for easy charting of diverse SAP-sourced data for business analytics. The app uses SAP HANA and Google machine learning technology to recommend key performance indicators for measurement.
BOHH Labs created an app that secures data in transit to avoid breaches and increase compliance. It is designed to increase user productivity through natural language speech-to-text and text-to-command inputs.
The contest finalists include Infosys, Mexbalia and SmartDocs.
To get started with SAP HANA, express edition, visit SAP Developer Center.
For more information, visit the SAP News Center.