SAP Delivers Build to Enhance User Experience for Enterprise Apps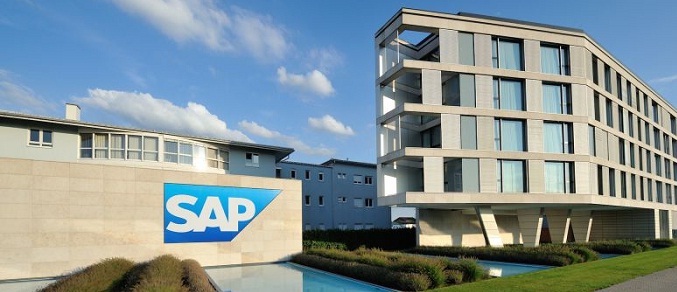 New Cloud-Based User Experience Prototyping and Research Tool Accelerates Development and Rollout of Apps That Delight End Users
SAP SE (NYSE: SAP) announced the availability of Build, a cloud-based prototyping and user research tool.
Build is a key element of the user experience as a service (UXaaS) on SAP HANA Cloud Platform, a comprehensive cloud-based tool set that enables customers to address the challenge of scaling app development while ensuring the right apps with the right experience at the right cost are delivered to end users. UXaaS provides an end-to-end solution addressing key considerations at discovery, design, development and deployment of enterprise cloud applications. This announcement was made at the SAP Spotlight Tour, being held September 13-14 in Palo Alto, Calif.
With the introduction of Build, enterprises can now address the challenge of delivering a great user experience across a large number of apps by designing beautiful apps that truly meet end-user needs. Business analysts and other nontechnical users can use Build to quickly and iteratively develop a prototype, collect user feedback and leverage a gallery of ready-to-go templates. Build enables enterprises to address usability and adoption issues at the early phases of app development through effective needs discovery and app design with high-fidelity prototypes that developers can easily work with.
"Today's digital trends are not just about technology but about uncovering breakthrough innovations to augment human capabilities and improve lives," said Sam Yen, chief design officer at SAP. "Build aims to be the definitive resource for enterprise design innovation to help an underserved enterprise IT market learn, adopt and scale design thinking and user experience for the digital transformation."
Customers and partners including ATB Financial, Convergent IS and Linklaters are successfully using Build in their businesses to quickly and easily build applications that meet the requirements of end users.
"Build tools and design guidance helped cultivate the creative thinking needed to build a solution that made it two to four times easier to create a new business partner," said Trevor Gartner, director, Customer Relationship Management, ATB Financial. "This creation of time for our team members is being used to listen and learn about our customer's stories, which in turn has created happiness for our clientele."
"Build enabled our stakeholders and users to visualize design and help shape the front end before any development was started," said Jo Rose, SAP and business systems manager at Linklaters. "We found it really valuable for creating prototypes and analyzing feedback."
Shaun Syversten, managing partner at Convergent IS, said: "Build is the tool our business users and customers love because they can get involved and provide feedback all the way through the design process to ensure the solution meets their needs. The tool is what our development team needs to scale our overall UX and application factory."
Build provides business analysts with the ability to:
Create interactive prototypes collaboratively, leveraging a rich library of embedded design patterns and controls, and simple drag-and-drop features
Gather continual feedback from end users as well as track usage analytics
Leverage a growing gallery of application prototypes from SAP and the community to modify for their own needs
Learn from a robust catalog of design content ranging from online learning around the core principles of design thinking to practical design best practices that can be implemented immediately
Jump-start development with auto-generated starter code, which can be quickly developed into a fully running application on SAP HANA Cloud Platform
UXaaS is an integrated offering of SAP HANA Cloud Platform. Unlike stand-alone design tools, it offers the advantage of direct access to critical development and service functions of SAP HANA Cloud Platform, which helps reduce the risk of a difficult transfer from design to development.
About SAP
As market leader in enterprise application software, SAP (NYSE: SAP) helps companies of all sizes and industries run better. From back office to boardroom, warehouse to storefront, desktop to mobile device — SAP empowers people and organizations to work together more efficiently and use business insight more effectively to stay ahead of the competition. SAP applications and services enable approximately 320,000 business and public sector customers to operate profitably, adapt continuously, and grow sustainably.