SAP Data Network Unlocks the Value in Enterprise Data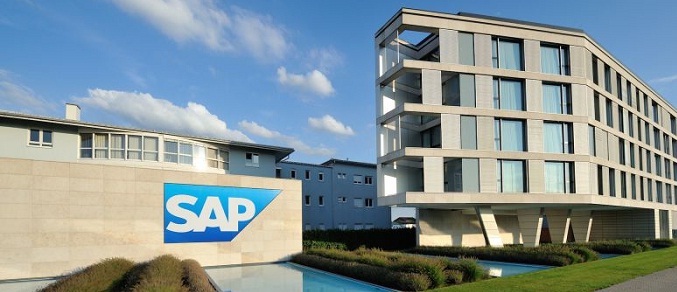 SAP SE (NYSE: SAP) announced the launch of SAP Data Network, which helps organizations turn their transactional business data into actionable insights, enabling them to create new value in the form of unprecedented revenue opportunities, efficiency improvements and better customer experience.
"Our services enable customers to unlock the value in their own data — whether it's top-line growth or bottom-line improvement," said Helen Arnold, president, SAP Data Network. "Drawing on the power of SAP HANA and our team of highly skilled data scientists, we harness the transformative power of connected data."
The new data-driven insight services from SAP Data Network enable executives to benchmark, plan, predict and simulate business scenarios using anonymized and aggregated data. SAP Data Network uses machine learning and natural language processing to normalize and enrich business data while adhering to the world-class standards SAP supports for data privacy, security and retention.
"Not all data is created equal. We place highest value on real-time transactional data and trusted supplemental third-party data," said Arnold. "Business value is rapidly realized through a standardized process that begins with three days of ideation. A prototype is then developed in four weeks, and a company can begin to reap the benefits in nearly three months. Thus, customers can test desirability, viability and feasibility of data-driven services in weeks, as we fuel their agile innovation."
The products deliver predictive modeling and simulation capabilities coupled with recommendation engines seamlessly embedded into the business processes so that customers can easily benchmark their operational excellence and execute from insights to action in real time.
SAP Data Network for Industrial Customers
The SAP Data Network organization worked with Schindler, one of the world's leading urban mobility providers, to deliver an insights service that connects all parties involved in Schindler's elevator installation process. The service shares contextual information from non-SAP data sources and SAP software in real time, making the elevator installation process easier and more predictable. Real-time transparency implies full traceability of all relevant elevator data and an end-to-end digital lifecycle of the installation process.
"Innovation with data at the core has changed our perspective — it makes us more competitive and creates new opportunities," said Nilesh Mhatre, CIO Americas, Schindler Elevator Corporation (U.S.). "The insights service provides us relevant data to sustainably improve our installation process and shorten installation time."
About SAP
As market leader in enterprise application software, SAP (NYSE: SAP) helps companies of all sizes and industries run better. From back office to boardroom, warehouse to storefront, desktop to mobile device – SAP empowers people and organizations to work together more efficiently and use business insight more effectively to stay ahead of the competition. SAP applications and services enable more than 350,000 business and public sector customers to operate profitably, adapt continuously, and grow sustainably. For more information, visit www.sap.com.