SAP Cloud Platform Rolls Out New Services and Cloud Choices to Empower the Intelligent Enterprise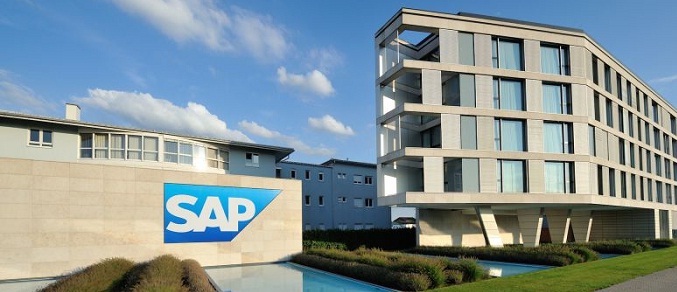 SAP SE (NYSE: SAP) announced SAP Cloud Platform innovations that allow customers to easily connect their demand chain to their supply chain, meet new privacy and security regulations, and provide an exclusive cloud environment for their critical applications.
This announcement was made at the SAP TechEd conference taking place October 23–25 in Barcelona.
"SAP delivers the Intelligent Enterprise for customers, totally redefining the value they can get from enterprise software by giving them the visibility, focus and agility they need to survive in times of accelerated change," said Björn Goerke, president of SAP Cloud Platform and chief technology officer at SAP.
Applications and Processes Connected
To simplify and provide end-to-end connections between business processes and applications, SAP announced the general availability of the artificial intelligence and machine learning–based  new scenarios for the Cloud Integration Automation service, and the SAP Cloud Platform Open Connectors service.
SAP Cloud Platform Open Connectors add to the robust SAP Cloud Platform Integration Suite by allowing customers to easily connect SAP business processes with more than 150 non-SAP application solutions. This means customers can automate business processes across their complete app portfolio. For example, using SAP Ariba solutions, SAP S/4HANA and an external procurement supplier app, a customer can automate a purchase order through to purchase remittance.
Medical equipment retailer Bastide Le Confort Medical S.A. deployed an order processing solution built on SAP Cloud Platform, cutting the time to complete sales transactions and improving customer care.
"Our new sales process, based on SAP Cloud Platform, has been very well received by our sales teams," Bastide Le Confort CIO Grégoire de Jabrun said. "It's now faster and simpler to process orders, and that means that our staff can provide better customer care."
New Business Services Delivered to Optimize Business Processes
The business partner service on SAP Cloud Platform, planned for general availability in November, will deliver purpose-built master data services that access, manage, enrich and orchestrate enterprise business applications, including SAP S/4HANA and SAP's line-of-business (LoB) solutions. The master data services can be shared and reused for any LoB-specific intelligent business processes, such as source to pay or lead to cash. This helps ensure a consistent and comprehensive view of customers, sales and products.
More Cloud Deployment Choices
With the private edition of SAP Cloud Platform, SAP offers customers more choice and flexibility to meet their need to deploy innovation across hybrid landscapes. The private edition will be available in data centers of our partners, including IBM and Atos, to provide customers a dedicated private platform as a service on which to innovate, deploy prebuilt extensions and consume new partner services.
IBM is now offering the private edition of SAP Cloud Platform for select IBM Cloud Data Centers The service was initially rolled out in North America and provides additional value-added capabilities, such as SAP S/4HANA extensions, data-driven SAP HANA applications and integration with IBM Watson services.
Atos plans to onboard customers to the private edition of SAP Cloud Platform in its data centers in Europe and the Middle East starting in early 2019. The service will combine Codex data-driven smart business services and SAP S/4HANA extensions to accelerate deployment of (hybrid) end-to-end solutions.
SAP recently announced new cloud-native services for SAP Cloud Platform, ABAP environment, to help customers become intelligent enterprises. For more details on SAP Cloud Platform, read the interview with Björn Goerke.
About SAP
As the cloud company powered by SAP HANA, SAP is the market leader in enterprise application software, helping companies of all sizes and in all industries run at their best: 77% of the world's transaction revenue touches an SAP system. Our machine learning, IoT, and advanced analytics technologies help turn customers' businesses into intelligent enterprises. SAP gives people and organizations deep business insight and fosters collaboration that helps them stay ahead of their competition. We simplify technology for companies so they can consume our software the way they want — without disruption. Our end-to-end suite of applications and services enable more than 413,000 business and public customers to operate profitably, adapt continuously, and make a difference. With a global network of customers, partners, employees, and thought leaders, SAP helps the world run better and improve people's lives. For more information, visit www.sap.com.
Source: SAP