SAP Cloud Platform Enhancements Unlock Business Agility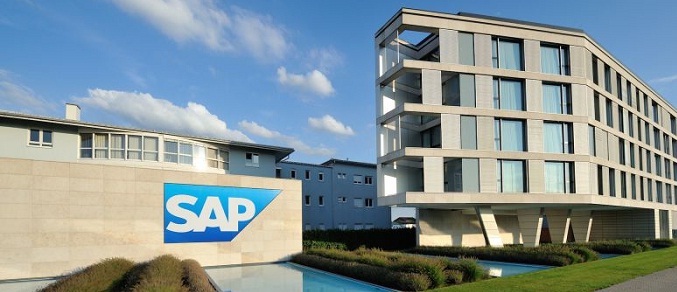 SAP SE (NYSE: SAP) announced new business services, product capabilities and strategic partnerships for its platform-as-a-service (PaaS) offering, SAP Cloud Platform, that will unlock untapped business potential and extend SAP's digital innovation system, SAP Leonardo.
The announcement was made at the SAP TechEd conference being held September 25–29 in Las Vegas.
"SAP Cloud Platform ignites innovation in the development of apps and accelerates our customers' digital transformation," said Björn Goerke, SAP Cloud Platform president and chief technology officer, SAP. "With our latest investments in SAP Cloud Platform, we provide enterprises and our developer community the choices and cloud services needed for rapid app development and business innovation."
Cloud Value-Added Business Services
SAP Cloud Platform meets the demands for business agility by providing new, easy-to-consume and enterprise-ready cloud business services, including machine learning, artificial intelligence and advanced analytics. Other new services released include business event subscription services for SAP S/4HANA, content management services for processing personal data, and data protection and privacy services that support the development of data privacy functions.
Cloud-First Experience Services Drive Business Agility
SAP Cloud Platform includes a set of integrated services that deliver delightful user experiences across various digital touch points. New and expanded cloud services include:
SAP Cloud Platform Rapid Application Development by Mendix, which accelerates the delivery of applications in a low-code development environment, expanding the developer reach of SAP Cloud Platform with a model-driven and visual approach to building omnichannel applications
SAP Cloud Platform Mobile Services,which now include two new development productivity enhancements:

Mobile development kit empowers developers to build and customize rich, native extensible mobile applications that leverage the SAP Cloud Platform SDK for iOS.
Mobile card development kit enables developers to quickly publish any SAP Fiori launchpad and virtually any data using cards into a wallet-style application on iOS devices.

SAP Cloud Platform Portal, which provides deep integration with document management and web content management solutions through new partnerships with Egynte and Built.io
Yaskawa America Inc., the U.S. arm of Electrical Corp., implemented SAP Cloud Platform to upgrade and move its supplier system to the cloud.
"SAP Cloud Platform has reduced architectural complexity and enabled us to capture data in new ways," said Parvez Gani, IT director of Yaskawa America Drives & Motion Division. "We now deliver a unified digital experience to our suppliers and simplify business processes for them."
Choice, Openness and Flexibility Spur Innovation
SAP Cloud Platform helps to make cloud adoption simpler and faster for customers by providing value-added business and integration services running on the customer's choice of cloud infrastructure providers. It also embraces open development and options for multiple runtimes and programming languages. The following enhancements to SAP Cloud Platform support SAP's commitment to offer customers choice, openness and flexibility:
Additional multicloud support is provided with beta availability with SAP Cloud Platform on Google Cloud Platform.
New SAP data centers opened in Toronto and Moscow. SAP Cloud Platform will also be available in the Amazon Web Services data center in Sao Paolo, planned for Q4 2017.
ABAP in SAP Cloud Platform (beta) will open SAP Cloud Platform to ABAP developers, helping to extend and transition ERP business processes to the cloud. This new cloud service is also planned to provide investment protection for existing on-premise landscapes by externalizing customized developments with a hybrid deployment option.
SAP joins the Cloud Native Computing Foundation and the Open API Initiative, providing open application programming interface (API) choice and consistency as well as helping to accelerate the adoption of cloud containerization, orchestration and microservices.
An SAP Jam Collaboration API is now available in SAP API Business Hub allowing customers to embed collaboration features into their business software, such as SAP Hybris or SAP SuccessFactors solutions, or embed data from these solutions into SAP Jam Collaboration.
About SAP
As market leader in enterprise application software, SAP (NYSE: SAP) helps companies of all sizes and industries run better. From back office to boardroom, warehouse to storefront, desktop to mobile device – SAP empowers people and organizations to work together more efficiently and use business insight more effectively to stay ahead of the competition. SAP applications and services enable more than 355,000 business and public sector customers to operate profitably, adapt continuously, and grow sustainably. For more information, visit www.sap.com.