SAP Cloud Platform Empowers More Than 10,000 Customers Globally to Become Intelligent Enterprises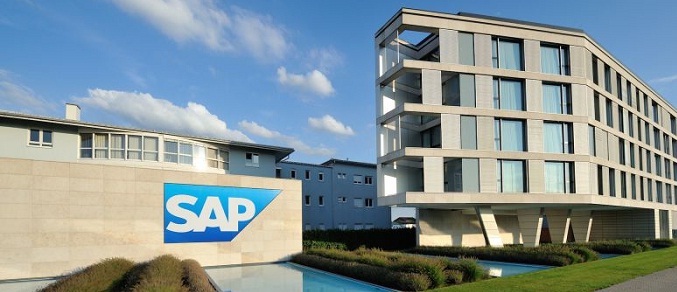 SAP SE (NYSE: SAP) announced that SAP Cloud Platform is now the application platform of choice for more than 10,000 enterprise customers.
SAP Cloud Platform is the foundation of an intelligent enterprise, providing an open and agile platform that helps deliver innovations by seamlessly integrating applications and unlocking the value of data through application program interfaces (APIs) to a broader ecosystem of creative developers.
"Innovation and the success of our customers are at the heart of everything we do at SAP," said Björn Goerke, chief technology officer, SAP, and president of SAP Cloud Platform. "SAP Cloud Platform is designed to help our customers easily accomplish their digital transformation initiatives to become best-run businesses. Now more than 10,000 customers can testify to the flexibility and value SAP Cloud Platform delivers."
Customers and partners from every region, across multiple industries, have chosen SAP Cloud Platform to intelligently connect people, things and businesses all on one platform.
Rainforest Connection helps predict illegal deforestation to save the rainforest.
"It's one thing to pull in data from all over the world and analyze it, but it's a whole other thing to properly identify issues and concisely communicate with rangers so they can act on those issues," Rainforest Connection CEO Topher White said. "That's where SAP Cloud Platform and SAP Predictive Analytics could really save the day by protecting the rangers who are in harm's way on the front lines of forest protection."
HOERBIGER operates more than 400 wellhead compression units that maximize output from gas wells in Mexico and Argentina.
"Due to the remote locations, it can take hours of drive time to reach the units," said Teja Ullrich, head of Corporate IT – Applications at HOERBIGER. "We use SAP solutions as the backbone of our IT landscape and, using SAP Cloud Platform, we were able to digitalize data from the compressors to send the reason for the machine error. Now our mechanics know exactly when and why a service trip is needed."
SAP Cloud Platform helped Hakusan Corp., a leading manufacturer of the production facilities, scale its operations, according to Hakusan Chief Technology Officer Yoichi Tanaka.
"Like SAP, we have the vision to help the world run better and improve lives," Tanaka said. "In 2010 we built our iJishin earthquake app to help promote disaster prevention, but we couldn't scale the app for our enterprise customers. With SAP Cloud Platform, we now have a way to deliver data and provide an interface for the tremendous amount of data we process."
Waterwatch Cooperative, whose mission is to use information to feed a growing world, employs SAP Cloud Platform to help guard the world's food supply.
"We used SAP Cloud Platform to develop our Crop Disease Alert app, and found it incredibly flexible and easy to use," said Ronald Lanjouw, Waterwatch business development and technology officer. "We brought Crop Disease Alert, the first mass-market app based on the Global Vegetation Database, to market quickly and expect one million farmers to be using it by 2019. SAP played a large part in our success."
SAP Cloud Platform is an open platform as a service (PaaS) that delivers in-memory capabilities, core platform services and unique microservices for building and extending intelligent, mobile-enabled cloud applications. Users can quickly, easily and economically develop the exact application they need and benefit from complete flexibility and control over their choice of clouds, frameworks and application.
Source: SAP