SAP Brings Planning, Analysis and Execution Together in One Cloud for Finance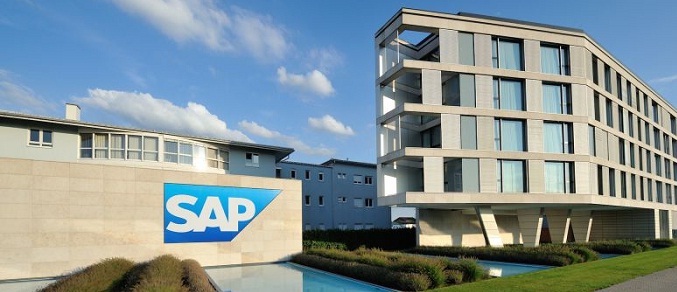 SAP SE (NYSE: SAP) announced new financial planning and analysis (FP&A) capabilities in the SAP Analytics Cloud solution that are embedded with SAP S/4HANA Cloud. They provide finance professionals with a best-in-class planning and analysis application and eliminate the need for separate planning, analytics and financial products.
This complete solution for finance includes support for profit and loss, balance sheet and cash flow planning and allows for easy data collection with SAP S/4HANA Cloudand analytics with SAP Analytics Cloud.
FP&A teams often struggle with aligning operational and financial plans and bringing together financial and nonfinancial data throughout their organizations to establish one source of the truth. This usually is because of stand-alone spreadsheets and planning products that are disconnected from underlying financial software. A unified financial management suite that includes planning and advanced analytics can help FP&A teams create more agile planning and help them transform their organization into an Intelligent Enterprise.
"Prior to working with SAP Analytics Cloud, we had created enormous amounts of data, but lacked the tools necessary to plan upon and analyze it," said Stephen Filreis, director, SAP Program Management, Pratt Industries, maker of corrugated boxes. "Now we understand where we should target our efforts to maximize our collections group's effectiveness. SAP Analytics Cloud has allowed us to gain visibility into this critical information and get our business users closer to data with intelligent visualizations and meaningful reporting."
SAP Analytics Cloud is a simple cloud application, which includes planning, business intelligence and predictive analytics capabilities that automate insights. Machine learning technology built into SAP Analytics Cloud highlights key drivers of variances, predicts forecasts and augments data. It tells the story behind the numbers by bringing planning and analysis together and eliminating the need to use separate planning, reporting and predictive analytics tools.
To learn more about the new features available in the latest wave of SAP Analytics Cloud, see SAP Analytics Cloud—What's New for Financial Planning, by Matthias Kraemer.
Source: SAP