SAP Brings Built-In Support to SAP S/4HANA Cloud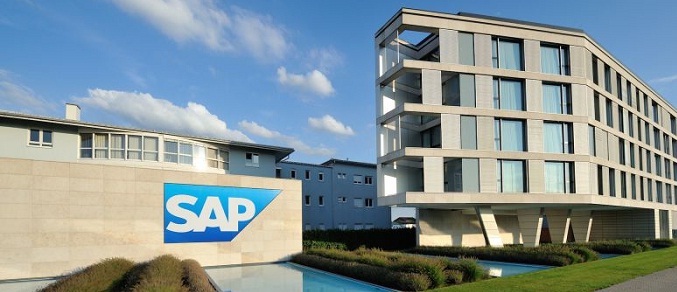 SAP SE (NYSE: SAP) announced the expansion of built-in support functionality for SAP S/4HANA Cloud, providing customers with direct in-solution access to product support through the SAP CoPilot Web application. This eliminates the steps between requesting support and resolution.
Using SAP Leonardo Machine Learning capabilities and sophisticated intent-matching features, the built-in functionality analyzes support requests from SAP customers through its AI chat features. After processing the text used in the informal support request, SAP CoPilot uses context-sensitive knowledge to provide personalized support.
"As the intelligent enterprise becomes a reality, businesses don't have time to go out of their way to search for support," said Andreas Heckmann, senior vice president of SAP Digital Business Services and head of Support, SAP. "With the addition of built-in support, we're meeting our customers where they are and providing answers in a single channel through fast, easy-to-digest guidance."
Built-in support is available through cloud solutions from SAP running in SAP S/4HANA Cloud* to provide benefits such as:
Moving support into the product: Without needing to leave the solution to search for support externally, customers can get help from support experts from SAP, access solution-relevant SAP software documentation, and find support for best practices all in one place.
Increased personalization: Natural language processing technology allows built-in support to interpret the problem at hand quickly and efficiently and provide case-specific guidance through the user's preferred medium, creating a conversational experience.
Collaboration with experts: Users can share case-specific situations with and direct questions to internal key users through the SAP CoPilot digital assistant's chat functionality. Based on this rich context, the built-in support function can assist in finding knowledge or forwarding relevant information to SAP. This seamless integration provides the support expert from SAP who is assigned to the incident relevant information right from the start. This ensures a customized and appropriate resolution to the problem raised.
The entire Next-Generation Support approach provides assistance for on-premise and cloud-based solutions at no additional cost. In a continued effort to optimize the customer support experience, the built-in support concept will be expanded to integrate additional support channels across additional SAP solutions in the future.
In addition to the convenience the built-in support concept provides for SAP S/4HANA Cloud, Next-Generation Support equips SAP customers with a variety of resources across the entire SAP solution portfolio. For example, customers can interact with SAP's support organization in real time through the Expert Chat service. Or they can choose the Schedule an Expert service to schedule a live, one-on-one call with an SAP support engineer at a time convenient for them.
For those who prefer a self-service approach to support, the SAP Knowledge Base Article service provides access to incident-specific articles through Google Search. The articles are conveniently available in the customer's preferred language through automatic translation generated by the SAP Translation Hub application. Translations are offered in Japanese and Brazilian Portuguese at the click of a button, and it is planned that additional languages will be available in the near future. Additionally, SAP customers can take advantage of the Guided Answers service, which curates an interactive, step-by-step guide to issue resolution.
To learn more about how to take advantage of the latest innovations in the Next-Generation Support approach and apply them to an SAP solution, additional information can be found at the SAP Support Strategy area of the SAP Support Portal.
For more information, to watch a live demo or speak directly with a service and support expert at the SAPPHIRE NOW conference, visit the SAP Digital Business Services website.
About SAP
As market leader in enterprise application software, SAP (NYSE: SAP) helps companies of all sizes and industries run better. From back office to boardroom, warehouse to storefront, desktop to mobile device – SAP empowers people and organizations to work together more efficiently and use business insight more effectively to stay ahead of the competition. SAP applications and services enable more than 388,000 business and public sector customers to operate profitably, adapt continuously, and grow sustainably. For more information, visit www.sap.com.