SAP Announces New Courses to Enable the Intelligent Enterprise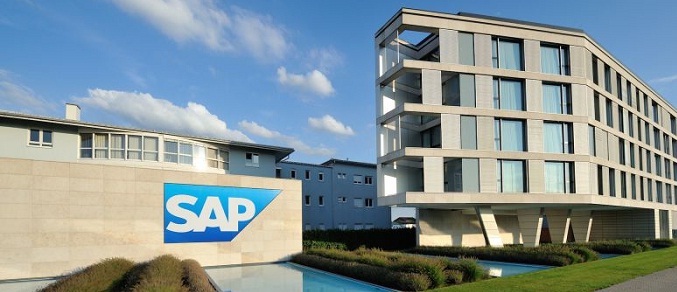 SAP SE (NYSE: SAP) announced four new courses for the openSAP platform focused on enabling the Intelligent Enterprise using SAP technology.
The SAP Intelligent Enterprise Courses educate learners across different lines of business (LoBs) about emerging technologies, such as artificial intelligence (AI), machine learning, the Internet of Things (IoT), Big Data, advanced analytics and blockchain.
"Transforming today's businesses into Intelligent Enterprises starts with empowering employees to integrate emerging technologies into their existing roles," said Bernd Welz, chief knowledge officer, SAP SE. "Learning how to automate and streamline processes through technology will allow businesses to achieve their desired outcomes faster and enable different LoBs to focus on innovation for further optimization."
The first course in the series, SAP Leonardo – Enabling the Intelligent Enterprise, will be available to learners on July 17, 2018, with the remaining three courses planned to launch later in the year.
Series of  SAP Intelligent Enterprise Courses
SAP Leonardo – Enabling the Intelligent Enterprise: In this course, learners experience how the SAP Leonardo approach can help create the Intelligent Enterprise through intelligent applications and by helping businesses use their data to detect patterns, predict outcomes and suggest actions.
Intelligent ERP with SAP S/4HANA Cloud: This course guides participants through the benefits of using machine learning and predictive analytics to automate business processes and enable the hands-free operation of intelligent cloud ERP systems across various LoBs.
Reimagine Customer Experience with SAP C/4HANA: In this course, learners discover how to use the SAP C/4HANA suite to deliver personalized brand interactions and form lasting relationships with customers.
SAP HANA Data Management Suite – Strategy Talk: This course provides an introduction to SAP HANA Data Management Suite and shows how enterprises can use it to turn data into valuable knowledge. The solution was announced during the SAPPHIRE NOW conference in June 2018.
openSAP is SAP's social online learning platform, providing massive open online courses (MOOCs) to enterprises that allow users to learn at their own pace, anytime, anywhere. The courses, which merge tried and trusted classroom concepts with modern learning formats such as gamification, are free of charge and include weekly assignments, interactive projects, discussion forums and exams.
Source: SAP