SAP and Vivanda Serve Up FlavorPrint Technology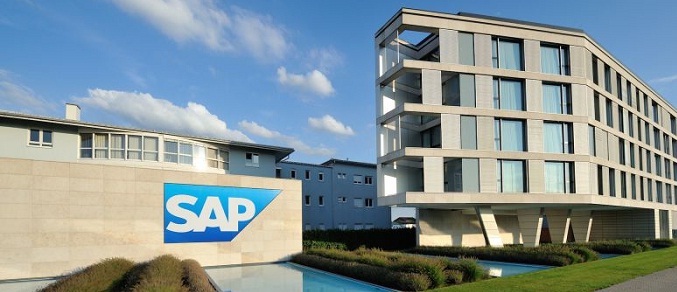 SAP SE (NYSE: SAP) announced an investment in Vivanda, provider of a data-driven, context-sensitive personalization platform for the food and beverage industry.
The investment allows SAP and Vivanda to jointly enable food industry companies to utilize FlavorPrint technology for enhanced consumer engagement and targeted personalized food and beverage recommendations as well as advanced Big Data analytics.
"The SAP strategic investment in Vivanda will expand the collaboration between the two companies and will further enable food companies using solutions enabled by SAP HANA to leverage the FlavorPrint technology and data collected to engage and connect with consumers in more personalized and relevant ways," said E.J. Kenney, SVP Consumer Products Industry Business Solutions at SAP. "It is our goal to help our food industry partners to grow profitably by delivering increasingly personalized experiences and outcomes directly to consumers. Profitable growth results from providing more targeted brand experiences and outcomes in context with greater convenience and value beyond simply price, and by leveraging consumer interactions to drive innovation and improve new product success rates. Vivanda and SAP together will deliver on both areas."
The core of Vivanda's business is an API-enabled, predictive food personalization services platform that allows its partners to personalize their web food content and gain valuable insights on their consumers' eating habits and taste preferences. Built on proprietary access to culinary research, food and sensory science, and understanding food choice, FlavorPrint technology is a food and flavor genome mapping 16,000 aroma chemicals to 33 flavors and 17 textures along with dietary and nutrition attributes and a comprehensive and growing library of ingredients, products and recipes.
"Taste drives choice! Consumer research shows that the number one driver for selecting food is taste preference, and consumers are craving personalized recommendations on products and services with regard to preferences on taste, texture, diet and nutrition to inform choice," said Jerry Wolfe, CEO and founder of Vivanda. "Manufacturers and retailers are struggling at unprecedented levels to meet their customer expectations on this point. At Vivanda we digitized taste, allowing our omnichannel partners to better meet their consumers' needs with an enhanced food experience through personalization and added insight."