SAP and Thomson Reuters Simplify Pricing and Reference Data with SAP Market Rates Management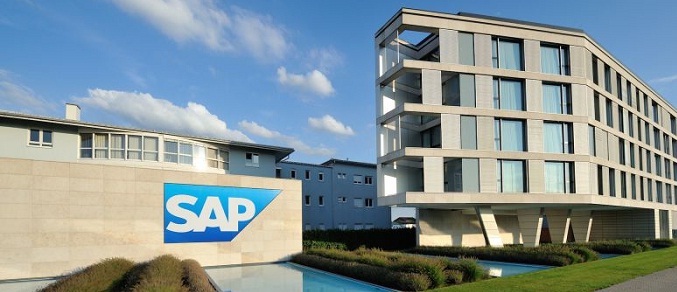 SAP SE (NYSE: SAP) announced the expansion of its strategic partnership with Thomson Reuters to simplify converting cross-border transaction prices into a single currency, no matter where or when the transaction happens.
The new SAP Cloud Platform-based application, called SAP Market Rates Management, Thomson Reuters data option, offers out-of-the-box connectivity to comprehensive pricing and reference data from the Thomson Reuters Financial and Risk business and is available to SAP customers worldwide.
The partnership makes it easier for chief financial officers, treasurers and corporate finance teams to access pricing and reference data to more accurately calculate foreign exchange transactions. SAP Market Rates Management integrates foreign exchange and money market data from Thomson Reuters for more accurate pricing of any global transaction across SAP Cloud Platform.
"This is a great example of the power of partnerships to make life easier for businesses, by integrating our trusted data into SAP's cloud-based software services," said Stuart Martin, Thomson Reuters managing director of Risk Information and Learning Services. "At the press of a button, any of SAP's global customers can now achieve straight-through processing of foreign exchange calculations, simplifying their operations and assisting in reducing risk through a single source of comprehensive pricing and reference data."
Out-of-the-Box Efficiency
As cloud adoption continues to rise, businesses increasingly opt for the efficiency of out-of-the-box services over the cumbersome process of developing interfaces with multiple providers. SAP and Thomson Reuters are responding to this need with a nimble, cloud-based solution. This can lower onboarding costs by reducing the need to integrate multiple solutions and minimizes operational risks by helping ensure consistency across the customer's business. SAP customers can subscribe to the new service directly with SAP, with integrated access to the Thomson Reuters data and usage-based billing handled by SAP.
"Globalization and digital transformation are inextricably tied," said Dr. Arif Esa, SAP director of Treasury Management. "As businesses become more agile in the cloud, their work can scale and transcend across borders, increasing the need to accurately price foreign exchange transactions. SAP Market Rates Management helps facilitate these transactions seamlessly. Our partnership with Thomson Reuters enables SAP customers to tap into a trusted source of market data with ease and confidence."
Expanding the Partnership
The collaboration is the latest expansion of the strategic partnership between SAP and Thomson Reuters, which also has helped businesses better manage their third-party compliance and risk challenges.
About SAP
As market leader in enterprise application software, SAP (NYSE: SAP) helps companies of all sizes and industries run better. From back office to boardroom, warehouse to storefront, desktop to mobile device – SAP empowers people and organizations to work together more efficiently and use business insight more effectively to stay ahead of the competition. SAP applications and services enable more than 388,000 business and public sector customers to operate profitably, adapt continuously, and grow sustainably. For more information, visit www.sap.com.
Source: SAP