SAP Analytics Cloud Features New Augmented Analytics and Collaborative Enterprise Planning Capabilities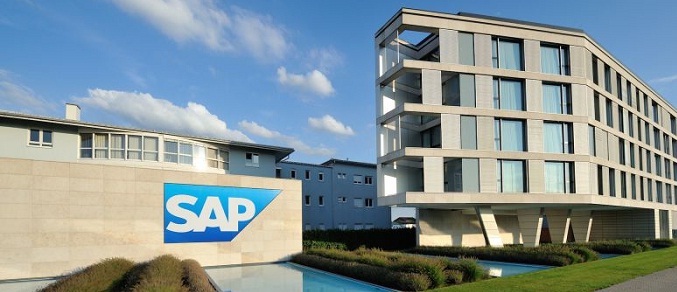 SAP SE (NYSE: SAP) announced enhancements to the SAP Analytics Cloud solution, including augmented analytics, business intelligence (BI), enterprise planning workflows and data integration capabilities.
This announcement was made at Gartner Data & Analytics Summit being held March 18–21 in Orlando, Florida.
"The combination of machine intelligence and human creativity is where analytics is at its best," said Gerrit Kazmaier, senior vice president, SAP HANA and Analytics. "With SAP Analytics Cloud, our focus is continuous innovation in a unified solution that is intuitive, powerful and designed for the business user. We continue to provide our customers with an end-to-end data and analytics approach enabling confident, data-driven decisions and intelligent processes that power better business outcomes."
Augmented Analytics
Building on the augmented analytics capabilities already available, users can add new machine learning and artificial intelligent capabilities to existing business intelligence and planning workflows. Enhanced "search to insight" capabilities make it easier for users to ask questions of their data in natural language, as well as automate insights with the "smart discovery" capability, which now includes key influencers, unexpected values and simulations. With the "smart predict" capability, business analysts can train models to predict future outcomes. Enhancements include time series models and user experience improvements that make it easier for analysts to predict future outcomes and automate decisions.
These capabilities have enabled customers such as FC Nuremberg to be more agile and transformative.
"Being data driven is critically important to football clubs," said Dr. Mario Hamm, director of finance, FC Nuremberg. "With SAP Analytics Cloud we have transformed how we evaluate our players. Using its augmented BI capabilities, we can see what really influences player performance and what we can do to improve it."
Enterprise Planning Features
Collaborative enterprise planning enables better business outcomes by bringing users together to align plans across the enterprise for one version of the truth. With SAP Analytics Cloud, customers can analyze, plan and predict all in one place to accelerate planning cycles and make intelligent decisions. Enhanced live connectivity to the embedded models of the SAP Business Planning and Consolidation application allows customers to leverage their existing investments and connect complex planning processes to the cloud. With new capabilities for end users, business plans can be created and adjusted within SAP Analytics Cloud and other tools, including Microsoft Excel. This allows organizations to extend and align plans in finance and across the enterprise to make the best end-to-end plan for the business.
Data and Analytics Platform
The addition of more than 100 new data sources allows users to easily connect to even more data and brings the total number of data sources to more than 250. Enhanced live connectivity allows customers to get even more value with SAP Analytics Cloud. Live access to trusted business sources such as SAP BusinessObjects solutions, the SAP HANA business data platform (on-premise and service), the SAP Business Warehouse application, SAP S/4HANA, SAP S/4HANA Cloud and the SAP Marketing Cloud solution means customers can access data where it resides without moving it to the cloud.
SAP Analytics Cloud is also integrated with the SAP BW/4HANA 2.0 solution, providing customers with end-to-end analytics and data warehousing capabilities. The SAP Analytics Hub solution, delivered with SAP Analytics Cloud, offers a single point of access for all analytics content, SAP or non-SAP, no matter where it resides. These enhancements help customers simplify access to analytics scattered across their organization and provide a single version of the truth for making fact-based decisions.
SAP Analytics Cloud has more than 2,400 customers and is available for trial and purchase. Learn more about SAP Analytics Cloud.
Visit the SAP News Center. Follow SAP on Twitter at @sapnews.
About SAP
As the cloud company powered by SAP HANA, SAP is the market leader in enterprise application software, helping companies of all sizes and in all industries run at their best: 77% of the world's transaction revenue touches an SAP system. Our machine learning, Internet of Things (IoT), and advanced analytics technologies help turn customers' businesses into intelligent enterprises. SAP helps give people and organizations deep business insight and fosters collaboration that helps them stay ahead of their competition. We simplify technology for companies so they can consume our software the way they want – without disruption. Our end-to-end suite of applications and services enables more than 425,000 business and public customers to operate profitably, adapt continuously, and make a difference. With a global network of customers, partners, employees, and thought leaders, SAP helps the world run better and improve people's lives. For more information, visit www.sap.com.
Source: SAP