Salesforce.com Increases Investment in France to Power Digital Transformation of French Companies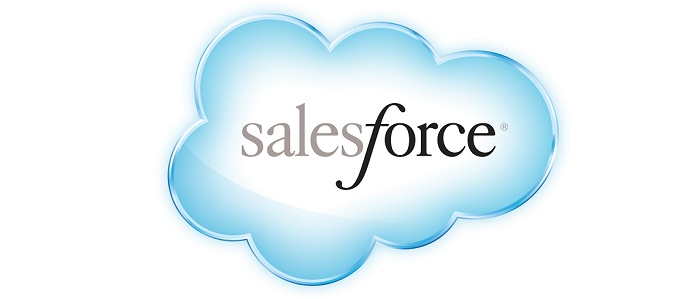 New French headquarters in Paris to feature industry's first Digital Transformation Hub. 
Company plans to open data centre in France
Leading French companies of all sizes such as Accor, BNP Paribas Cardif, Cofely GDF SUEZ, Europcar, Louis Vuitton, Petzl, Renault, Solocal and TF1 Publicité, use salesforce.com's leading customer platform to connect with customers in a whole new way
Salesforce.com , the world's #1 CRM platform, today celebrated customer success and announced new investments in France to power the digital transformation of French companies. Salesforce.com unveiled a new French headquarters in the heart of Paris, which will feature the industry's first Digital Transformation Hub. The company also plans to open a new data centre in France. Leading French companies such as Accor, BNP Paribas Cardif, Cofely GDF SUEZ, Europcar, Louis Vuitton, Petzl, Renault, Solocal and TF1 Publicité, use salesforce.com's leading customer platform to connect with their customers in a whole new way. These announcements were made today at the Salesforce1 World Tour Paris, the biggest cloud computing event in France.
Comments on the News
"Salesforce.com continues to grow and invest in Europe and our new French headquarters in Paris is a tangible symbol of our commitment to France," said Marc Benioff, chairman and CEO, salesforce.com. "Today we want to thank our French customers for helping make us the world's #1 CRM provider and the fastest growing top ten software company in the world."

"Our French customers have enjoyed unparalleled growth and success with salesforce.com," said 

Miguel Milano

, president, EMEA, salesforce.com. "Today's announcements underscore salesforce.com's focus on our French customer base."
"You need to put yourselves in the shoes of your clients. The challenge is to make sure that you can still maintain a very intimate close relationship with each of your clients," said 

Christopher Zanardi-Landi

, Executive Vice President Retail & Commercial Activities, 

Louis Vuitton

. "The application we developed with Salesforce is quite unique. It allows our advisors to understand the clients better, to interact with the clients better."
New French Headquarters Featuring Industry's First Digital Transformation Hub
Salesforce.com's new French headquarters will reside in an iconic building in the heart of the seventh arrondissement in Paris. The office will feature the industry's first Digital Transformation Hub, a space to foster innovation and collaboration between salesforce.com's ecosystem of customers, partners, employees and developers.
The Digital Transformation Hub will deliver an interactive, hands-on experience that brings the Salesforce1 Platform to life—from smartphones and wearable devices to connected toothbrushes and cars. Every visitor to the Digital Transformation Hub will experience firsthand how to harness the power of social, mobile and connected cloud computing to build one to one relationships with customers.
Plans to Open the Company's First Data Centre in France
Salesforce.com also announced plans to open its first data centre in France to support adoption of salesforce.com's cloud computing services for a growing base of French and European customers. The company plans to open three new data centres in Europe, including data centres in the UK and Germany. Salesforce.com's first European data centre is expected to open in the UK in 2014. The Germany and Francedata centres are expected to open in 2015.
Leading French Brands Transform Their Businesses with Salesforce
The world is becoming completely connected. Every day millions of new products, apps and devices are connecting to the Internet. By 2020, there will be more than 50 billion connected things, from smartphones and wearable smart devices to jet engines and cars, according to Cisco. And behind every product, every app and every device there is a customer. Customers have never been so close, yet companies still struggle to connect with them.
A June study by analyst firm Pierre Audoin Consultants revealed that nearly two-thirds of French companies are significantly impacted by the digital transformation happening in their industries, yet only one-third have been able to develop a successful global strategy to meet their needs.
However, leading French companies such as Accor, BNP Paribas Cardif, Cofely GDF SUEZ, Europcar, Louis Vuitton, Petzl, Renault, Solocal and TF1 Publicité are already leveraging salesforce.com to transform their business through social, mobile and connected cloud technologies.
For example, Petzl invents products and provides solutions that enable sports enthusiasts and professionals to access the most inaccessible places on earth, both day and night. In order to centralize all product information and make it easily accessible for the sales team, distributors and even from their web site, Petzl has built a multilingual product marketing repository based on the Salesforce1 Platform. That way, outdated product information is a thing of the past.
Additional Information
Registration for the event is available at https://www.salesforce.com/fr/events/details/salesforce1-world-tour-paris/
Follow @Salesforce on Twitter and join the conversation at #Salesforce1tour
Watch the event live at www.salesforce.com/live
About  salesforce.com
Salesforce.com is the world's largest provider of customer relationship management (CRM) software. For more information about salesforce.com(NYSE: CRM), visit: www.salesforce.com.
Any unreleased services or features referenced in this or other press releases or public statements are not currently available and may not be delivered on time or at all. Customers who purchase salesforce.comapplications should make their purchase decisions based upon features that are currently available.Salesforce.com has headquarters in San Francisco, with offices in Europe and Asia, and trades on the New York Stock Exchange under the ticker symbol "CRM." For more information please visit http://salesforce.com, or call 1-800-NO-SOFTWARE.
"Safe harbor" statement under the Private Securities Litigation Reform Act of 1995:  This press release contains forward-looking statements, including statements relating to real estate and data centres.  The achievement or success of the matters covered by such forward-looking statements involves risks, uncertainties and assumptions.  If any such risks or uncertainties materialize, or if any of the assumptions prove incorrect, the company's results could differ materially from the results expressed or implied by the forward-looking statements we make.  Further information on factors that could affect the company's financial and other results is included in the reports on Forms 10-K, 10-Q and 8-K and in other filings we make with the Securities and Exchange Commission from time to time, including the company's most recent Form 10-K.  These documents are available on the SEC Filings section of the Investor Information section of the company's website atwww.salesforce.com/investor.  Salesforce.com, inc. assumes no obligation and does not intend to update these forward-looking statements, except as required by law.
© 2014 salesforce.com, inc. All rights reserved. Salesforce, Salesforce1, Sales Cloud, Service Cloud, Marketing Cloud, AppExchange, Salesforce Platform, and others are trademarks of salesforce.com, inc. Other brands featured herein may be trademarks of their respective owners.
SOURCE salesforce.com
CONTACT: Guillaume Tourres, salesforce.com, +33 1 72 10 93 19, gtourres@salesforce.com