"SAFWA" Center Is The First Islamic Affluent Banking In Jordan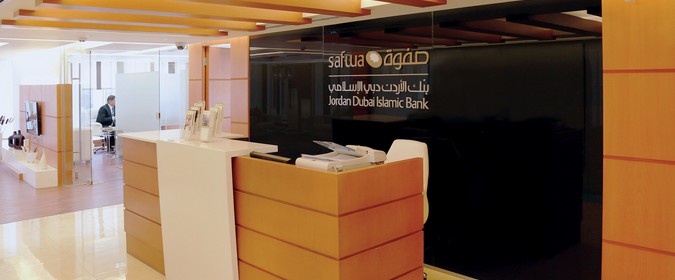 Jordan Dubai Islamic Bank is proud to be the first Islamic Bank in Jordan that provides affluent banking to its VIP customers through "SAFWA" center – A specialized unit offering comprehensive private banking services. 
At JDIB, we believe that each and every single customer deserves a personalized approach and the highest standards of service. We are also aware that our VIP customers are well-organized, efficient and expeditious; they appreciate speedy decision-making coupled with comfort, customized approach and more importantly confidentiality. As a result, "SAFWA" center comes to be our top service among all our financial tools; A new concept that represents only our client's lifestyle and only their standards.
It was exactly for this special group of clients that "SAFWA" center was created and it has been serving VIP's since Jordan Dubai Islamic Bank's inception in 2010. The services offered by the center save time and simplify intricate issues relating to personal finance management with an ability to adapt to the ever-changing market conditions. Advanced technologies allow our expert employees to fulfill your requirements as efficiently and timely as possible, and give you the opportunity to finalize all financial actions with the privacy and integrity you expect.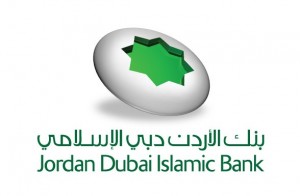 Within a frame work of privacy, perfection and respect, Jordan Dubai Islamic Bank guarantees a profound relationship with "SAFWA" customers through offering highly personalized services that combine cherished Islamic values with advanced banking systems. A friendly staff has been assigned to work with you on a personal basis, they greet you in our comfortable convenient zone; luxurious interiors, spacious rooms to ensure complete confidentiality, and cutting-edge technologies for data handling security.
 And last, but not least, the most award-winning service of "SAFWA" center is the most recently launched "queuing system";the first of its kind service in Jordan introduced for faster and more prompt banking services. It enables clients to make appointments to visit the closest branch through smart phones using "mobile banking" application. The new service comes to prove the bank's quest in keeping pace with modern technologies in all services offered to clients, especially "SAFWA" clients.
 We are glad to greet you as a VIP customer of Jordan Dubai Islamic Bank.
About Jordan Dubai Islamic bank
Jordan Dubai Islamic Bank is a fully integrated Islamic bank combining solid Islamic values with modern technology and innovation that characterize the best of modern banking. Our focus at Jordan Dubai Islamic Bank. Bank is on the needs of each of our customers. We are a customer-centric organization with close personal service and understanding forming the base of each of our client relationships.
Vision: Leading Islamic banking to serve all spectrums of the society.
Mission: To provide distinctive and innovative services emanating from the divine principles of Islam to build lasting and solid partnerships and to maximize benefits to all stakeholders.
Values
Innovation – Knowledge – Quality – Value – World class service