Rukita And Bank OCBC NISP Provide IDR 724 Billion, Enabling Young Investors To Have Coliving Business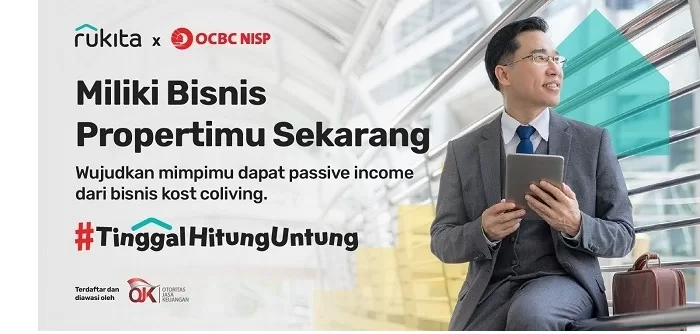 Through the partnership with Rukita, Bank OCBC NISP provides IDR 724 billion for credit disbursement, enabling young investors to have easy, secure, and hassle-free funding access to start their coliving business.
Rukita, a long-stay property management company has partnered with Bank OCBC NISP to make the investment in coliving business accessible for young generations through #TinggalHitungUntung program. This campaign enables people, particularly young investors to have an easy, secure, and hassle-free investment in the coliving business through #TinggalHitungUntung program.
Heriwan Gazali, Head of Retail Loan Business Bank OCBC NISP said, "With #TinggalHitungUntung program presented by OCBC NISP and Rukita, young investors can experience a flexible and controllable financing scheme as the customer's current account balance will be calculated for a shorter credit period. Hence, the more balance customers have in their current accounts, the lower installment and interest rate applies."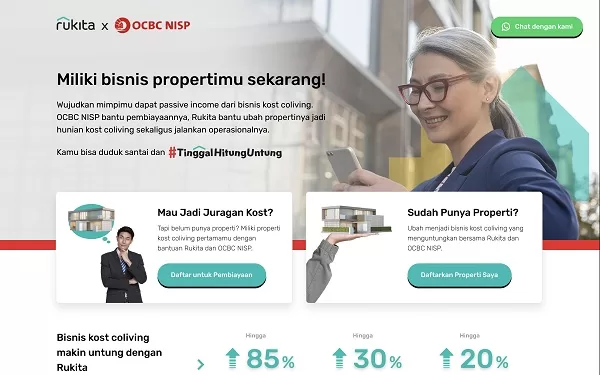 In this partnership, Rukita will transform the property into a rental unit, starting from renovating the property to managing the operations as a promising coliving business. Customers who are eligible for this program will directly get Rukita's services in terms of property's interior design, marketing, maintenance, and operational management as a coliving business.
Coliving business in Indonesia has shown tremendous growth as the demand from millennials has risen despite the pandemic. According to a survey conducted by Indonesia Property Watch (IPW) in 2022, 47.4% of millennials prefer to live in a coliving, while 47.1% of them choose an apartment and the remaining prefers to live at their parent's or relative's house. It indicates a thriving prospect of coliving or long-stay rental business as it continues growing.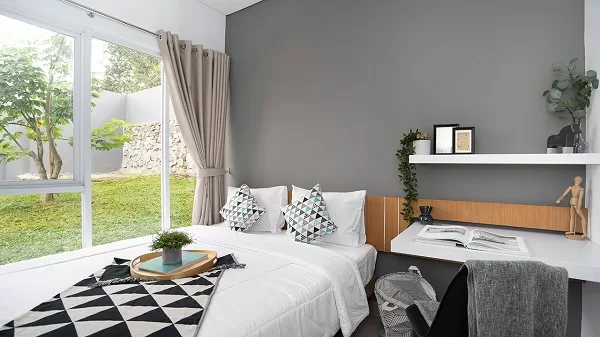 Easy and secure process for investors
Altona Widjaja, Business Incubation Lead Bank OCBC NISP, said, "Currently, Bank OCBC NISP continues expanding the banking innovations by partnering with startups to encourage people, particularly millennials to start investing in property and generate optimum passive income. Through the partnership with Rukita. we provide IDR 724 billion for credit disbursement that will be implemented in the next few years. This is our strategic move to support young generations to start investing in the property business and get passive income."
Customers can register for this program through an easy application process. First, they only need to apply by filling in the form on www.rukita.co/ocbcnisp. Rukita & Bank OCBC NISP team then will assess the application to decide whether the customers are eligible for this loan. If the customers have passed the verification process, they will sign the loan contract with Bank OCBC NISP and the management contract with Rukita. The process will continue with the property's purchase and credit agreement. Furthermore, Rukita will make necessary preparations for the properties to go live and manage the operations, while customers can allocate their revenue to pay the instalment.
Sabrina Soewatdy, CEO dan Co-founder at Rukita explains, "As a market leader in the proptech sector in Indonesia, Rukita managed to record significant business growth and massive expansion within just three years, even outgrown despite the pandemic. To date, we have operated 300+ properties in 165 locations across Indonesia and 1 million rooms in the country have joined our ecosystem with millions of monthly users."
"Now, we are delighted to partner with Bank OCBC NISP as this partnership allows us to serve more people, particularly millennials who want to invest in the coliving business with Rukita," said Sabrina.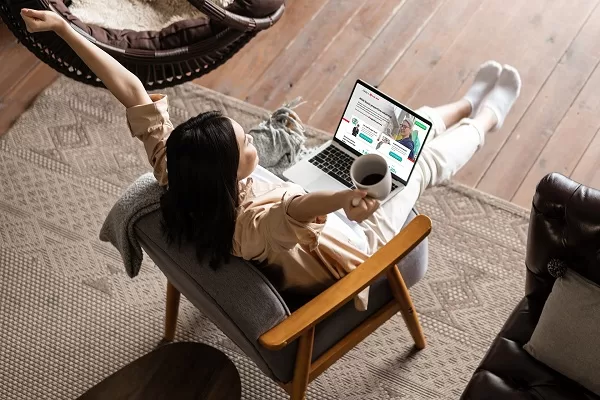 In line with this year's target of massive expansion throughout Indonesia. Rukita has extended its coverage from Jadetabek to Bogor, Bandung, Semarang, Yogyakarta, Surabaya, Malang, Bali, and Medan, and will expand further to the eastern Indonesia. Customers who join this program now can sit back and relax, while Rukita takes care of their property management.
"Currently, we have partnered with 260+ landlords who trust us in managing their properties and business. By using #TinggalHitungUntung program, customers can invest in property easily and it is automatically operated as a rental business by Rukita. Their properties will be safe and well-managed without hassle, while they can enjoy quality time with families and gain monthly passive income at the same time." concluded Sabrina.
For further information about #TinggalHitungUntung program, please visit ocbcnisp.rukita.co or contact us at 0819 1933 3778 / 0819 9337 7789 (WhatsApp only). Alternatively, people can visit the branch offices of Bank OCBC NISP across Indonesia.
About Rukita
Rukita is a long-stay property management company with the fastest growth in Indonesia that offers quality and hassle-free living experiences for tenants and landlords. Expertise in property management and the use of technology allows Rukita to create a better lifestyle for urbanites by focusing on aspects of comfort, care, and innovation. For landlords, Rukita helps to generate better returns and ease of mind by helping them to manage and transform their properties into higher-yielding assets. For further information, please visit www.rukita.co.
About Bank OCBC NISP
Bank OCBC NISP was established in Bandung in 1941 under the name Nederlandsch Indische Spaar en Deposito Bank. As of June 30, 2022, Bank OCBC NISP served customers through 201 office networks in 54 cities in Indonesia, equipped with 497 Bank OCBC NISP ATM units accessible at more than 100,000 ATM networks in Indonesia, as well as connected to more than 680 OCBC Group ATM networks in Singapore and Malaysia. Bank OCBC NISP also serves customers through various digital channels, including mobile banking and internet banking – both for individuals and corporations. Bank OCBC NISP is one of the banks with the highest credit ratings in Indonesia, namely idAAA (stable) from PT Pemeringkat Efek Indonesia (PEFINDO) and AAA(idn)/stable from PT Fitch Ratings Indonesia.