Retailers Turn to Latest Oracle Demand Forecasting Service to Optimize Inventory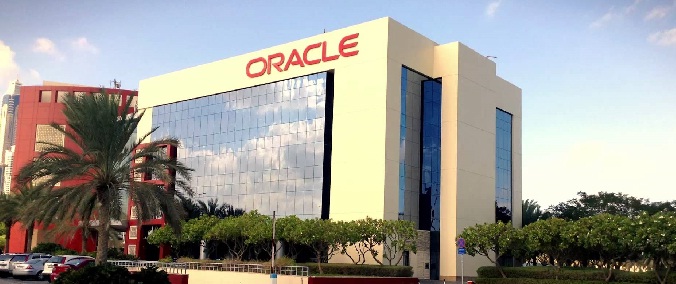 Built-in artificial intelligence and intuitive dashboards help retailers prevent overstocking and boost customer satisfaction
Retailers can now improve inventory management through a single view of demand throughout their entire product lifecycle with the next generation Oracle Retail Demand Forecasting (RDF) Cloud Service. With built-in machine learning, artificial intelligence and decision science, the offering enables retailers to gain pervasive value across retail processes, allowing for optimal planning strategies, decreased operational costs, and enhanced customer satisfaction. In addition, modern, intuitive dashboards improve operational agility and workflows, adapting immediately to new information to improve inventory outcomes.
The offering is part of the Oracle's Platform for Modern Retail, all built on the cloud-native platform and aligned to the Oracle Retail Planning and Optimization portfolio. Learn more about Oracle Retail Demand Forecasting Cloud Service at https://www.youtube.com/watch?v=VGWiXZGzt-U.
"As customer trends continue to evolve faster than ever before, it's imperative that retailers move quickly to optimize inventory and demand. Too little inventory and customers are dissatisfied. Too much and retailers have a bottom line problem that leads to unprofitable discounting," said Jeff Warren, vice president, Oracle Retail. "We have distilled over 15 years of forecasting experience across hundreds of retailers worldwide into a comprehensive and modern solution that maximizes the forecast accuracy for the entire product lifecycle. Our customers asked, and we delivered."
For example, the offering was evaluated against the data of a major specialty retailer following the 2017 holiday season. The scenario ran 2.2M units sold, representing over $480M in revenue. With the forecast accuracy improvements, the retailer could have achieved the same sales with at least 345K units less of inventory. In tandem, the retailer could have improved 70 percent of promotional forecasts using completely automated next-generation forecasting data science—all while delivering the same level of service to customers.
"As unified commerce sales grow, the ability to support all four business activities (demand planning, supply planning, inventory planning, and sales and operations execution/merchandising, inventory and operations execution) across all sales channels becomes even more important. A 2017 Gartner survey of supply chain executives highlighted the importance organizations place on their planning capabilities." Of the "top three investment areas from 2016 through 2017, 36% of retail respondents cited upgrading their demand management capabilities," wrote Gartner experts Mike Griswold and Alex Pradhan. Source:  Gartner Market Guide for Retail Forecasting and Replenishment Solutions, December 31, 2018
Maximizing Forecast Accuracy Throughout the Product Lifecycle
With the next generation Oracle Retail Demand Forecasting Cloud Service, retailers can:
Tailor approaches for short and long lifecycle products, maximizing forecast accuracy for the entire product lifecycle
Adapt to recent trends, seasonality, out-of-stocks, and promotions; and reflect retailers' unique demand drivers, delivering better customer experience from engagement to sale, to fulfillment
Leverage dashboard views to support day-in-the-life forecasting workflows such as forecast overview, forecast scorecard, exceptions and forecast approvals
Gain transparency across the entire supply chain that enables analytical processes and end-users to understand and engage with the forecast, increasing inventory productivity
Coordinate and simulate demand-driven outcomes using forecasts that adapt immediately to new information and without a dependency on batch processes, driving operational agility
About Oracle Retail
Oracle is the modern platform for retail. Oracle provides retailers with a complete, open, and integrated platform for best-of-breed business applications, cloud services, and hardware that are engineered to work together. Leading fashion, grocery, and specialty retailers use Oracle solutions to accelerate from best practice to next practice, drive operational agility and refine the customer experience. For more information, visit our website at www.oracle.com/retail.
About Oracle
The Oracle Cloud offers complete SaaS application suites for ERP, HCM and CX, plus best-in-class database Platform as a Service (PaaS) and Infrastructure as a Service (IaaS) from data centers throughout the Americas, Europe and Asia. For more information about Oracle (NYSE:ORCL), please visit us at www.oracle.com.
Source: Oracle