Retailers Face Ever Higher Cost if they Fail to Develop Omni-Channel Offering

Many well-known big high street names such as BHS and Austin Reed are going through difficult times, highlighting the impact on many retailers who are lacking a comprehensive omni-channel or personalised strategy.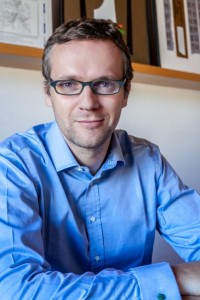 Luxury Retailers have even further to go in the development of these strategies. Customer engagement specialist ContactLab warn that luxury retailers have the most to gain through omni-channel engagement. They found in their recent study Digital and Physical Integration: Luxury Retail's Holy Grail that consumers buying luxury goods both online and in store spend around 50 per cent more per year than in-store only customers.
Today's connected consumers embrace digital technologies which give brands the perfect opportunity to use these different channels to engage with the customers. Success is measured by how much retailers understand their customers by focusing on channels they use such as TV, social media, email in order to influence their purchasing habits.
Massimo Fubini, CEO of ContactLab, comments:  "Customers have access to several devices to make their purchasing decisions. Shoppers now expect an omni-channel experience and brands need to be able to deliver a seamless integration between online and offline activity. Luxury brand face even more pressure to offer a sophisticated service which meets the expectations of their customers."
As part of the omni-channel shopping experience, brands need to know how to attract and connect with highly desirable consumers. Channels are becoming more connected which allows customers to use a blend of different technologies as part of their customer journey.
Massimo Fubini continues: "Digital engagement is increasingly becoming embedded in every step of a customer journey, and in some cases has already contributed to 40% of the revenue growth of fashion brands. Retailers who operate both online and in-store need to change the way they engage with omni-channel shoppers. By integrating the insight gathered by consumer shopping behaviour into brands' marketing strategies, retailers are able to drive customers to convert their activity into sales through any channel available to them."