RE/MAX Holdings, Inc. Launches Motto Mortgage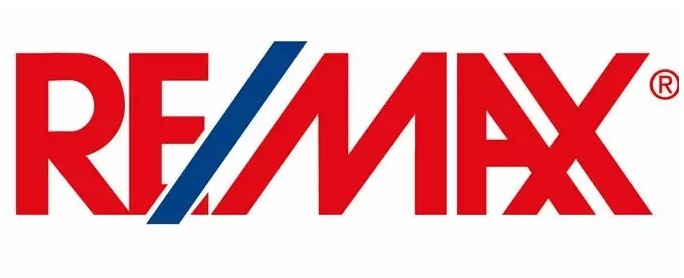 RE/MAX CEO, Chairman and Co-Founder Dave Liniger will announce the launch of Motto Mortgage, an innovative mortgage brokerage franchise and the second member of the RE/MAX Holdings, Inc. family of brands.
Motto Mortgage will open mortgage franchises throughout the U.S. increasing competition in the industry, resulting in more choice and a better experience for consumers. Its loan originators will work with real estate offices so that agents can help homebuyers obtain the mortgage loans that best fit their individual needs.
"RE/MAX disrupted the real estate industry when it was created more than four decades ago. We did it by empowering real estate agents and ultimately giving consumers a better home-buying and selling experience," said Liniger at invitation-only gatherings of seasoned RE/MAX franchise owners in Dallas and Orlando. "The RE/MAX model remains unique and continues to thrive because we have the best agents in the business who deliver exceptional service. Today we are extending our core competency of franchising into the mortgage origination market by introducing Motto Mortgage."
Liniger continued, "We obsess about ways to improve the real estate experience for the consumer. We know that independent mortgage brokers' share of the mortgage origination market dropped significantly following the economic downturn, falling from a 15-year average of 22%– with a high of 35% in 2006 – to 10% in 2015. Mortgage brokers bring choice and service to the consumer and Motto Mortgage will work to expand the market share of mortgage brokers and bring better mortgage choice and service to consumers as a result."
Motto Mortgage will inspire new specialists to join the profession by offering them tools, resources and a built-in relationship with a real estate brokerage, including direct access to agents.
"We look forward to the return of mortgage brokers and skilled loan originators to the market," said newly named Motto Mortgage President Ward Morrison, who has been with RE/MAX, LLC for 11 years and most recently served as Vice President, Region Operations and Business Opportunities. "Our priorities will be educating, training and supporting our franchisees so that they can provide exemplary customer service to their clients."
Pairing a Motto Mortgage franchise with a real estate brokerage means homebuyers can work with a real estate agent to find a home and with a Motto Mortgage loan originator to secure financing in offices at one location. And Motto Mortgage loan originators will not be bound to the products of one specific lender but will have access to quality loan options from various sources.
"Because choice and service matter, Motto Mortgage will offer a variety of mortgage options while promoting honesty and complete disclosure, making it extremely consumer friendly," said Morrison. "It's the one-stop shop homebuyers want and the experience they will soon come to expect."
Motto Franchising, LLC is based in Denver, Colorado, and will now begin actively selling franchises in certain markets. Each Motto Mortgage franchise will be independently owned and operated. For more information, please email info@mottomortgage.com or visit mottomortgage.com.
RE/MAX will discuss the launch of Motto Mortgage in more detail on its third quarter earnings conference call on Friday, November 4, 2016, at 8:30 a.m. Eastern Time.
About the RE/MAX Network:
RE/MAX was founded in 1973 by David and Gail Liniger, with an innovative, entrepreneurial culture affording its agents and franchisees the flexibility to operate their businesses with great independence. Over 100,000 agents provide RE/MAX a global reach of over 100 countries and territories. Nobody sells more real estate than RE/MAX as measured by total residential transaction sides.
RE/MAX, LLC, one of the world's leading franchisors of real estate brokerage services, is a wholly-owned subsidiary of RMCO, which is controlled and managed by RE/MAX Holdings, Inc.
About Motto Mortgage:
Motto Mortgage is a different kind of mortgage organization that provides clarity and personalized guidance to homebuyers who deserve an advocate. It's a groundbreaking concept that connects a real estate brokerage to a separate, franchised mortgage brokerage, providing the one-stop shop homebuyers want and the experience they deserve. The new mortgage brokerage franchise model is the first of its kind in the United States and is franchised by Motto Franchising, LLC, the second member of the RE/MAX Holdings family of brands. It brings opportunity to consumers, brokers, loan officers and agents. Please visit www.mottomortgage.com.