Reebok Unveils Question Mid 'Practice'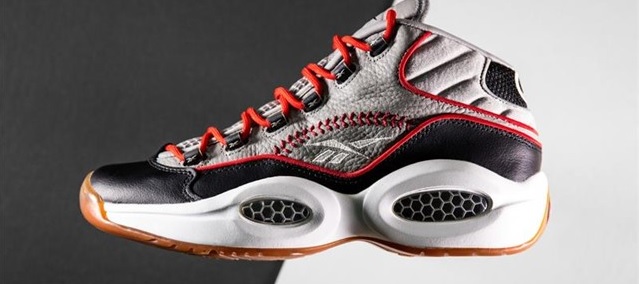 The Question Mid 'Practice' release celebrates Allen Iverson's infamous "Practice" rant from May 7, 2002.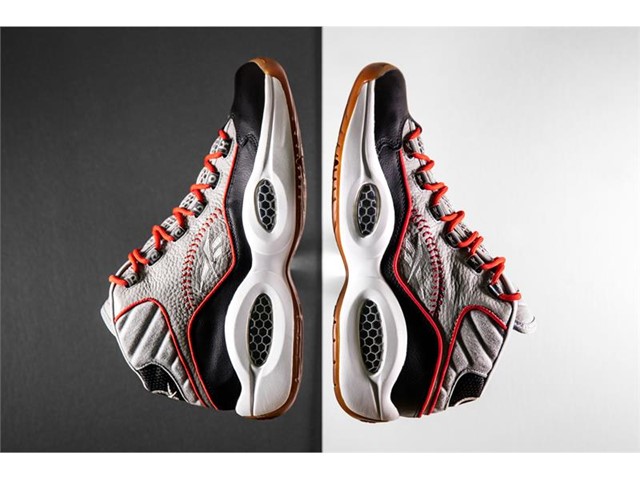 This mainstream sports moment went viral when Iverson said "practice" over 20 times and the media ran with it, making Iverson's soundbites one of the most famous sports press conferences of all time.
Inspired specifically by the baseball cap that AI wore during the press conference, his iconic signature shoe features a grey and black full-grain leather upper with red detailing—including the baseball stitching on the midfoot panels. Further detailing includes a heather grey cotton textile at each heel, gum rubber outsoles, and his infamous "practice" quotes transcribed on the graphic insoles.
The artists responsible for the visual are Doug Cunningham and Jason Noto, also known as Morning Breath. In 1996, the two worked together as the in-house design department at Think Skateboards in San Francisco.
The Question Mid Practice will be available  for $129.99 at Reebok.com, Finish Line and Jimmy Jazz.